The Eight-Hour-Every-Two-Years Trailer Casino: The Gloriously Weird Loopholes of Licensing Laws
Specifics of Las Vegas casino licensing laws make for some weird little things, like the eight-hour-every-two-years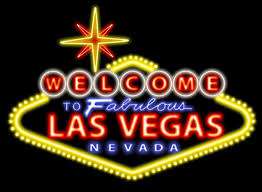 trailer casino on a vacant lot.
Boing Boing told the story today:
from the moment you close your doors [as a licensed casino], you have two years before the license expires…Technically, to keep the license from lapsing, you need to have been open to the public for eight hours during the previous two years…..

As the Las Vegas Review-Journal reported, Station reduced the old Castaways casino to rubble shortly after buying it, turning it into a 26 acre dirt lot. But it was a special dirt lot due to the license. In late 2007, Station asked the Gaming Commission for permission to bring in a trailer—to be in open for one day only—outfitted with 16 slot machines. By operating this mini "casino," the license stayed alive for another two years…..

In January of 2008, about two years after the implosion of Castaways (but before that all-important two-year anniversary of its last bet placed), the 400 square foot trailer rolled into the dirt lot and opened for business….The casino's eight-hour existence was sparsely attended and the biggest jackpot won was $2.50….

They did not, however, end up building a new casino within the two year window ending early 2010 or, for that matter, by the the time of this writing. Instead, the trailers kept coming back, most recently in late 2013.