Back to School Surveillance: "If you're not where you want to be at the expected time, campus police will show up."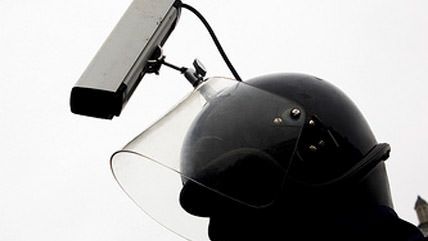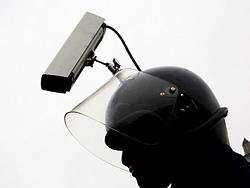 It's back to school season and with increasing concern about sexual crimes on university campuses, there's a lot of buzz around a smartphone application that's being rolled at about 100 schools and allows police (and others) to monitor students' movement in real-time and access a lot of personal information.
It's called the Rave Guardian Campus Safety App, from Rave Mobile Safety. Enrollment is voluntary. The company explains its product:
Students can identify friends, roommates, and family as 'Guardians' along with Campus Safety. Students can set a Rave Guardian Timer. During a Timer session Guardians and Campus Safety can check status of student. If the Rave Guardian timer is not deactivated before it expires, campus safety is automatically provided with the user's Rave Guardian profile to proactively identify and check-in on the individual.

Whenever students, faculty, or staff connect with campus safety from their mobile phone, the Rave Guardian Campus Safety App automatically delivers a complete caller profile – including current location, medical conditions, course schedule, addresses, campus ID photo and other critical data.
Put more bluntly, "If you're not where you want to be at the expected time, campus police will show up," says Col. Emil Fioravanti, the campus director of public safety at University of Massachusetts Dartmouth, which is one of the schools that is adopting the technology.
Todd Piett, chief product officer of Rave, tells The Boston Globe, "There's a growing realization that safety is a community effort. It's no longer just about police keeping people safe; it's about having a network of people you can trust helping to keep you safe."
But, to be sure, cops do like it. Some testimonials from Rave's website:
"It's like blanketing our entire campus and the whole DC area with a virtual campus blue light phone. Brilliant!" – Michael McNair, Chief of Police,  American University

"Rave Guardian was actively embraced, campus police are big fans of it. What we really like about Rave Guardian is that it works on any cell phone and is a really easy system to use." – Brian Payst, Director of Information Technology, University of North Carolina Chapel Hill
Tools to help individuals nip crime in the bud are exciting; there's a lot of potential good to come from this app. At the same time, we do not know what potential negative, unintended consequences can emerge. There's good reason to be wary of surveillance tools that enable police, or anyone, access to one's movement and a slew of other sensitive data.
Police are quick to embrace new methods of monitoring, from surveillance drones to access to private security cameras to license plate readers. These have a lot of potential for abuse for crimes like stalking committed by officers, though. And American Civil Liberties Union has warned about the need for individual citizens to consider how much surveillance power cops ought to have so that we may still "enjoy the benefits of this new technology without bringing us closer to a 'surveillance society' in which our every move is monitored, tracked, recorded, and scrutinized by the government."