Bergdahl Swap for Guantanamo Detainees Violated Law, Says GAO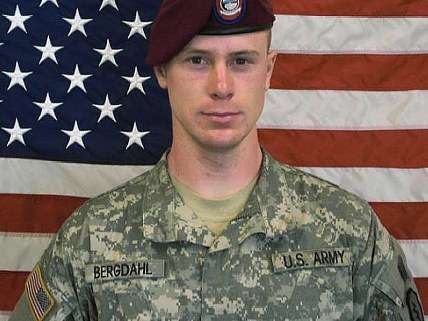 There are a lot of ways to think about Bowe Bergdahl and the U.S. government's exchange of five detainees at Guantanamo for his release by the Taliban. The Government Accountability Office's (GAO) take on the swap is: illegal. That's the decision released today by the GAO in response to an inquiry by members of the United States Senate. The Department of Defense's error came from making the exchange without giving Congress 30 days notice, and in using nonexistent funds to carry out the transfer.
Says the GAO in a summary:
The Department of Defense (DOD) violated section 8111 of the Department of Defense Appropriations Act, 2014 when it transferred five individuals detained at Guantanamo Bay, Cuba, to the nation of Qatar without providing at least 30 days notice to certain congressional committees. Section 8111 prohibits DOD from using appropriated funds to transfer any individuals detained at Guantanamo Bay unless the Secretary of Defense notifies certain congressional committees at least 30 days before the transfer. As a consequence of using its appropriations in a manner specifically prohibited by law, DOD also violated the Antideficiency Act.
Bergdahl's name doesn't actually appear in the document, which merely notes, "On May 31, 2014, DOD transferred five individuals from Guantanamo Bay to the nation of Qatar in exchange for the Taliban's release of an American soldier." But the reference is clear, and many lawmakers, especially in the GOP, were unhappy over the deal.
There's no specific remedy—no detainee-back guarantee—to be found in the GAO decision. Just advice that "DOD should report its Antideficiency Act violation as required by law."
H/T: Taylor Millard