Former Auburn Cop's Ticket and Arrest Quotas Case Dismissed
In July 2013, Reason TV reported on former police officer Justin Hanners, who exposed ticket and arrest quotas in Auburn, Ala. He provided Reason TV with audio recordings that backed up his claims, sparking outrage amongst the citizens of Auburn and even nationwide.
Hanners brought his case to court, saying he was fired for speaking out about the quotas. On Monday, U.S. District Judge W. Harold Albritton dismissed his case. Judge Albritton ruled that Hanners did not provide adequate evidence to back up his termination claims, and that the defendants [City of Auburn, Alabama; Thomas Dawson; and Charles Duggan] had grounds for firing Hanners.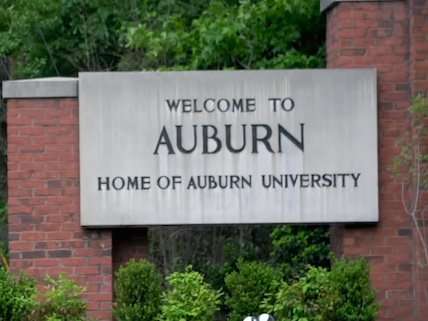 The Defendants have reiterated numerous times that the Plaintiff was terminated primarily because he recorded conversations without disclosing the recordings and because he violated a direct order by discussing an internal affairs investigation.
These recorded conversations were the pivotal point that informed the public about Auburn's "numerical goal for contacts" as former Police Chief Tommy Dawson called it. Dawson believed "the officers were misconstruing a numerical goal for contacts as a quota for citations," according to Judge Albritton's summary. Side note: after retiring as police chief, Dawson recently ran unopposed for city council and will be taking his seat in November.
Hanners had argued that his actions were justified by the First Amendment and are entitled to whistleblower protection. The judge responded:
Plaintiff Hanners was a municipal, not a state, employee and, therefore, is not covered by the State Employees Protection Act (Count One). As to his Section 1983 claim (Count Two) alleging a violation of his constitutional right to freedom of speech, he has failed to present to the court sufficient evidence of a genuine issue of material fact, from which any reasonable juror could find that his speaking out in opposition to what he perceived to be a quota system requirement in traffic enforcement was a substantial motivating factor in any adverse employment action taken against him.
At this point, it is unlikely that Hanners' case will ever be heard by a jury. Yet he says he will be releasing all related documents, so that the public can decide for themselves.
"I'm working on making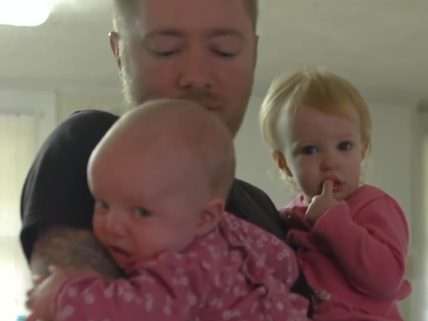 digital copies and I'll start putting all the documents out there on social media," says Hanners. His Facebook support page can be found here.
This has been huge blow to Hanners, who has already dedicated the vast majority of his time and money towards fighting for reform.
"During all this we've lost our home to foreclosure and had to move in with family, what retirement funds I had invested have been spent trying to pay bills, we are barely getting by and keeping our two daughters fed," says Hanners. "The city [has] also attacked my character and integrity which hurts my chances for future employment. All this to cover up their dirty little secret I recorded and released to the public."
Read Judge Albritton's summary here, and watch "Cop Fired for Speaking Out Against Ticket and Arrest Quotas" for the full story.