Rikers Teen Inmate Dies in Agony After Officials Ignore Torn Artery for Months
Eventually, a doctor wrote him a prescription for hand cream.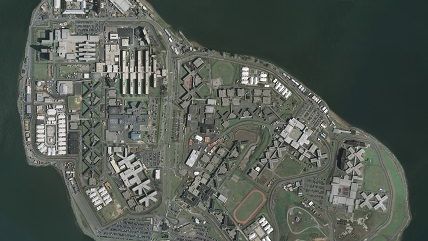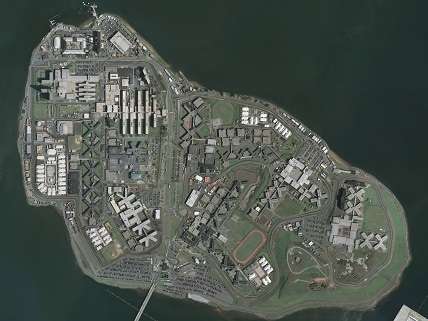 For months, Andy Henriquez, a 19-year-old inmate at Rikers Island in New York City, complained about chest pain to prison guards. Other inmates who could hear the teen's agonized screams pleaded with correctional officers to help him. But the shoddy medical care Henriquez received did nothing to alleviate his symptoms. Eventually, a doctor wrote him a prescription for hand cream.
Hours later, Henriquez was found dead. An autopsy determined that Henriquez had gradually succumbed to a torn aorta—something a hospital could have treated had medical personnel bothered to conduct cardiac examinations.
That's according to a lawsuit filed against Corizon, the healthcare company for Rikers, by Henriquez's mother, Sandra De La Cruz. DNAinfo's Rosa Goldensohn reports:
"I felt desperate. I felt despair, not being able to help my child," De la Cruz told DNAinfo New York in Spanish from her lawyer's office recently.

"They should have let him leave. They should have taken him to the hospital. If I could have, I would have."

De la Cruz is one of more than two dozen New Yorkers who have sued Corizon since 2012, accusing the company of negligence in medical care at Rikers and other correctional facilities. …

Henriquez's death came two years after New York's Commission of Correctionhad already opened an investigation into other state inmates' deaths under Corizon's watch, city records show.

The outcome of that investigation was unclear and the commission declined to say whether it had finished or what it had found.
The guards claimed that they did not hear Henriquez begging for help, but other inmates reported that the COs did indeed hear Henriquez—they merely chose not to do anything about him. In either case, the COs acted improperly, since they were supposed to be checking on Henriquez every 15 minutes. Officers admitted that these required checks did not take placed, according to Goldensohn.
Henriquez entered Rikers at the age of 16. He was charged with being part of a gang that murdered another teenager, though Henriquez was not actually the one who committed the murder, according to the police. His case had not yet gone to trial by the time of his death.
No matter what his crimes were, he deserved better care than this. Even the useless hand cream was poorly administered; the doctor wrote the wrong name on the prescription.
Unfortunately, this is not the first time this year that Rikers made headlines for killing an inmate via neglect.
More from Reason TV on the incarceration of young people below.