Clickhole Asks, 'Police or Army: Who Wore It Better?'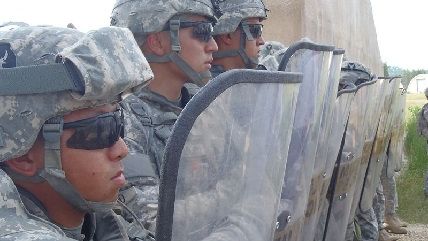 (U.S. Army / Wikimedia Commons)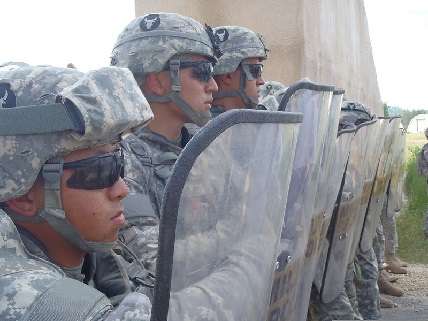 Following in the grand tradition of The Onion, Onion-affiliated viral news parody website ClickHole.com has consistently produced hilarious articles making more salient points than the news sites they are intended to mock.
In that vein, ClickHole.com published "Police or Army: Who Wore it Better?"
Are we seeing double?! Nope, that's just what happens when two of the state's instruments of physical force bust out the exact same look. Time for a fashion face-off!

Uh-oh! Looks like the St. Louis County Police Department attended a peaceful protest in Ferguson rockin' the same vest the U.S. army wore less than two months earlier in war-torn Afghanistan.

Verdict: Big fans of both, but the U.S. Army pulls it off a little better for our taste!
The reality that small-town police departments are often equipped with military-style weaponry and armor is currently making news, given what is happening in Ferguson, Missouri. Long-time readers of Reason know that federal programs have encouraged local cops to repurpose equipment intended for use in Iraq and Afghanistan, contributing to the militarization of police.