Brickbats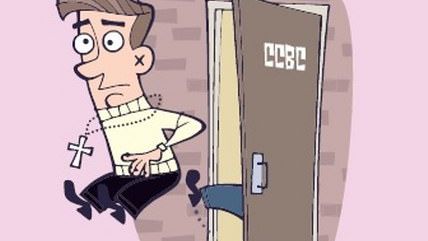 When the Community College of Baltimore County turned down Brandon Jenkins' application to its radiation therapy program, he asked for an explanation. In an email, the program's director said several other applicants had better grades than Jenkins, but she also singled out his response to an interview question. When asked what was the most important thing to him, he said, "My God." The director wrote that radiation therapy "is not the place for religion." She went on to tell him that in any future interviews he might want to leave his "thoughts and beliefs out." Jenkins has sued the school, claiming it violated his First Amendment rights.
The Palma City Council in Majorca is looking at a law that would ban people from walking around the streets wearing only swimsuits. Those who leave the beach without covering up could face fines of up to £500.
Three fourth graders at Idaho's Central Canyon Elementary School have been suspended for the rest of the school year for bringing empty cans, empty magic markers, and scraps of paper to school. School officials said they planned to make fireworks with the items. It isn't exactly clear how those items could be used to make fireworks. Nor is it clear how the students planned to ignite them, since none brought matches. But Superintendent Pat Charlton insists officials broke up a potentially dangerous situation.
The Olympia, Washington, school district has placed a bus driver on leave after video allegedly showed him bullying a special needs student. Mariah Clevenger, 14, had been complaining about the driver, who wasn't named by local media, for over a year. She said he called her dumb and threatened to kick her off the bus. But her mother says she thought Mariah might be overreacting because of her disability.
Kalyb Primm Wiley, a second grader in Kansas City, admits he started screaming after other students began taunting him. But he says the school resource officer should not have put him in handcuffs when he took him to the principal's office. A school spokesperson said the officer followed proper procedures and the handcuffs were necessary to protect Kalyb and other students.
Officials at Maine's Lewiston High School have suspended a sophomore, who wasn't identified by local media, for 10 days for bringing a bright yellow water pistol to school. They found the pistol when it fell out of his backpack.
In Florida, the St. Lucie County school board has fired teacher Dru Dehart. The board found that Dehart had gotten six eighth grade students to beat up a seventh grader who had talked back to her in class.
A new ordinance passed by the Minneapolis City Council requires nightclubs and other businesses featuring loud music to provide earplugs to patrons. Council members say they want to help people protect their hearing.
Charles Oliver