Mask Up for San Diego's Growing Surveillance State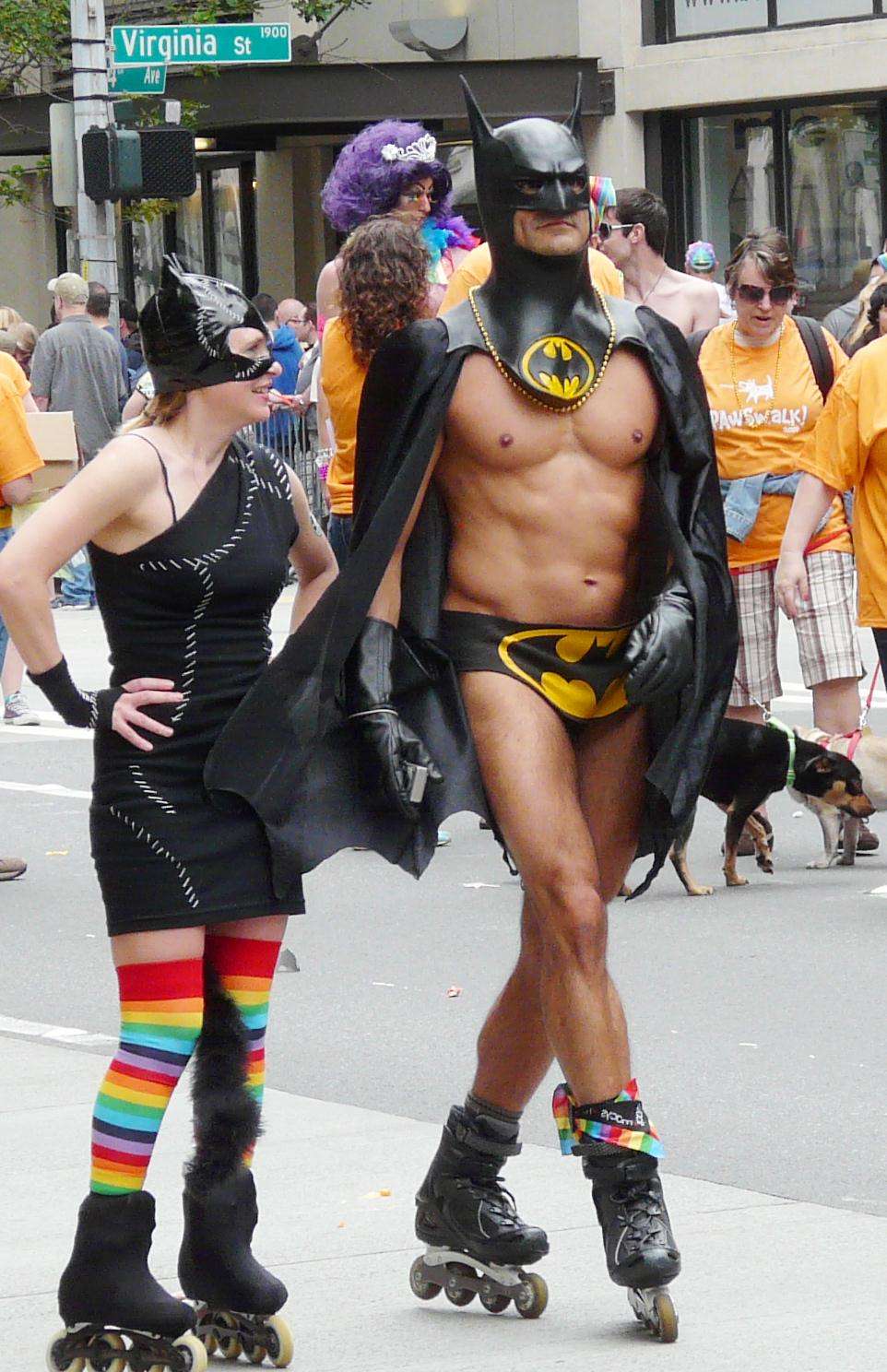 The privacy advocates at the Electronic Frontier Foundation are channeling their inner geeks to tie this week's San Diego Comic-Con to a protest against that city's growing snooping regime. "Put on your Batman mask or Sith paint for the police surveillance camera network," urges EFF via Twitter.
Just know where to stop, unlike the guy in the photo.
Anyway Operation Secure San Diego gives police in their cars access to video feeds—not just from public cameras, but from a growing list of private outfits that are cooperating with the cops. According to the program's website:
The SDPD in conjunction with the Hotel Indigo is starting "Operation Secure San Diego". This is the first private group allowing SDPD to have access to their live video transmissions. How this works is that from inside their vehicle, officers will be able to connect to the live video feed used by Hotel Indigo and they will be able to see what is going on inside the business when a crime is occurring in a real time environment.

This method of supplying video to our first responder while enroute to the call is a force multiplier that will serve as both a deterrent and a crime solving tool—ultimately making our community a safer place.

The SDPD is encouraging additional partners throughout this pilot program.
The SDPD promises that it has "procedures in place that allow the viewing only when summoned to the Hotel Indigo (or any additional partner) for a service call." But privacy activist Jeff Hammett filed a public records request for those documents and was told just last week:
There are no responsive documents for your request to any copies of procedures regarding viewing these camera feeds. Operation Secure San Diego is still in the development stages. There are no procedures at this time.
Well, no doubt they'll get around to it. Eventually. The Hotel Indigo has allowed police access to its video feed since 2010, but these things take time.
Until then, you may want to take a gander at the locations of cameras Hammett has already plotted, to which those procedures will, someday, apply.
And if you're in San Diego this week, you have as good an excuse as you'll ever get to wear a mask and hide from prying eyes.