Waiting for Mom Outside a Bathroom Shouldn't Land You in a Terrorism Database, Lawsuit Argues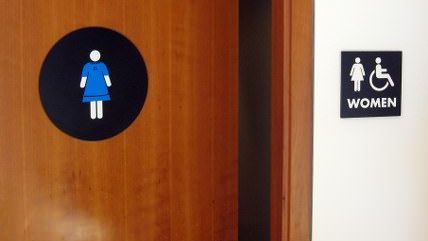 (wallyg / photo on flickr)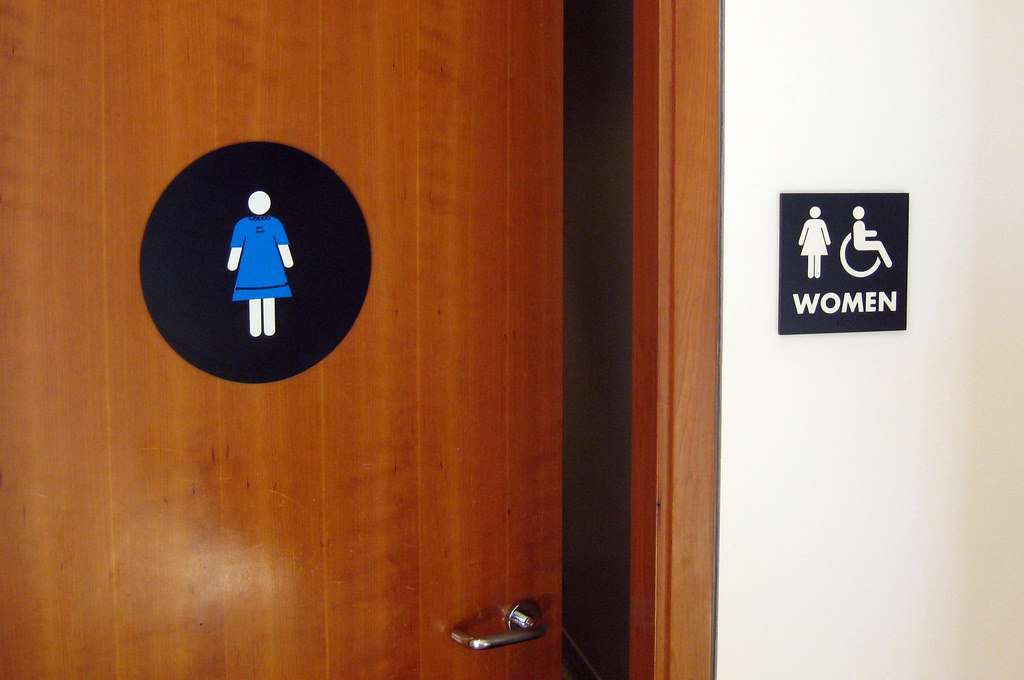 One man attempted to take a photo of a storage tank painted in rainbow colors. One man attempted to purchase several computers at once. One man had a flight simulator game operating on his home computer. And one man was standing around, waiting for his mother outside the bathrooms of a train station.
All of this behavior drew the attention of the police and landed the men in databases for engaging in what authorities decided was suspicious behavior that could potentially indicate terrorist leanings. They are men who have had what are called suspicious activity reports (SARs) made up about them and stored in antiterrorism databases. And now they're suing, with the help of the American Civil Liberties Union and the Asian Americans Advancing Justice — Asian Law Caucus. Wired makes note of the lawsuit, filed today in northern California:
[D]ue to the standards the government uses for determining suspicious activity that might be related to terrorism, all of the plaintiffs found themselves written up in reports stored in counterterrorism databases and were subjected to unwelcome and unwarranted law enforcement scrutiny and interrogation, according to the lawsuit.

"This domestic surveillance program wrongly targets First Amendment-protected activities, encourages racial and religious profiling, and violates federal law," said Linda Lye, staff attorney with the ACLU of Northern California. "The Justice Department's own rules say that there should be reasonable suspicion before creating a record on someone, but the government's instructions to local police are that they should write up SARs even if there's no valid reason to suspect a person of doing anything wrong."
The complaint accuses the police of profiling on the basis of the backgrounds of the affected men and violating their civil liberties. The guy with the flight simulation game on his computer? He was a convert to Islam in Chicago. A police officer deemed him suspicious on the basis of his reluctance to interact with police (in Chicago? How could that be?), and on a later occasion, the officer searched the man's residence briefly looking for a suspect in a completely unrelated domestic violence case. The officer noted he appeared to be accessing a flight simulator game. That was pretty much all. And so the officer made up a record of his behavior.
In the train station case, a security officer in California deemed a man of Middle Eastern descent suspicious on the basis of him "meticulously" observing his surroundings of the Santa Ana station, then hanging outside the bathrooms until a woman (wearing a burqa) exited the restroom and joined him. That woman was his mother.
Read more about the cases at Wired or read the lawsuit yourself here. Reason TV's Paul Detrick recently won a SoCal Journalism Award for his own investigation of how similar behavior by authorities in Los Angeles resulted in the harassment of a photographer taking pictures of the L.A. subway system. Watch below: