Police Trolling Personal Ads to Trick People Into Sex Crimes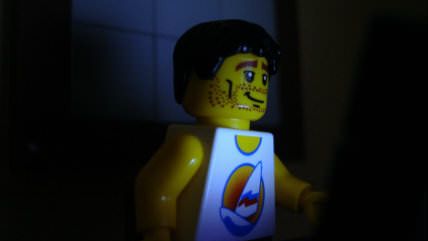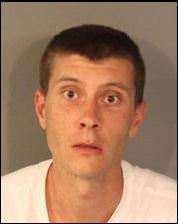 From CBS Sacramento, your daily example of the disgusting and perverse lengths law enforement will go to in order to catch "sex criminals." Yesterday it was Virginia cops taking pictures of a teen boy's junk to compare to the photos he'd texted his girlfriend, for which they were now prosecuting him for chlid pornography. Today brings us the story of California cops trolling online personal ads to trick lonely men into arranging dates with fake underage girls.
Daniel Eugene Kirschner, 28, apparently placed an ad online saying he was looking for a girlfriend. He did not say he was looking for an underage girlfriend, mind you, nor did undercover Placer County cops pretend to be underage when they initially reached out to him. But after a while, the "girl" revealed that she was only 13.
After that, Kirschner continued the correspondance and eventually agreed to come to the county jail, where cops said she would be for her mom's boyfriend's court appearance. When Kirschner showed up, he was immediately arrested and charged with "communicating with a minor with the intent of committing a sexual act" and "attempted lewd and lascivious acts with someone under 14."
A lot of people would probably look at this and say, meh, he's a creep or a criminal and deserves it. He should have backed off when he found out she was 13. And, sure, he should have. But people are flawed. We don't know much about Kirschner, but we do know he was looking online (on what sounds like Craigslist, but the police are merely calling "a popular website) for a girlfriend. Maybe he was lonely, vulnerable, in a bad place. A female responds to his ad and seems friendly and eager (and probably quite mature, since she is actually a team of cops). She gains his trust and affection. Then she says she's only 13.
Under those circumstances, deciding to continue the relationship certainly reveals a lapse in judgement from our grown perp. But it doesn't necessarily reveal him as predatory or pedophilic. It doesn't even reveal that he would have gone through with any sexual activity with this alleged 13-year-old. To me the whole set-up seems similar to the undercover cops who befriend young people by pretending to be their age, goad them into selling them pot, then throw them in jail for it.
How is any of this not entrapment? And by what logic does it make sense to entice people into crimes they probably wouldn't otherwise commit just to arrest them for those crimes?
I'm serious about the entrapment question; the second one, I guess, is rhetorical. It makes sense when your job, budget, and prestige depend on making more arrests. I'm sure it's easier to arrest regular people you nudge into criminal-ish activity than people engaged in more stealth and serious criminal behavior. Cops get their 15-second soundbites about "sex traffickers" and "sexual predators" on the evening news, communities get to feel safe and like their cops are actually competent, and if some people and rights get thrown under the bus along the way, that's just the price of doing business.
This isn't the first time this year that Placer County cops have gone undercover as a 13-year-old girl. Unlike "to catch a predator" plots past, they seem to be reaching out to men seeking girlfriends, rather than putting up ads from "teens" and seeing who responds. The department has also been busy with undercover operations to lure people into buying alcohol for minors.