The Hobby Lobby Case as Political Clickbait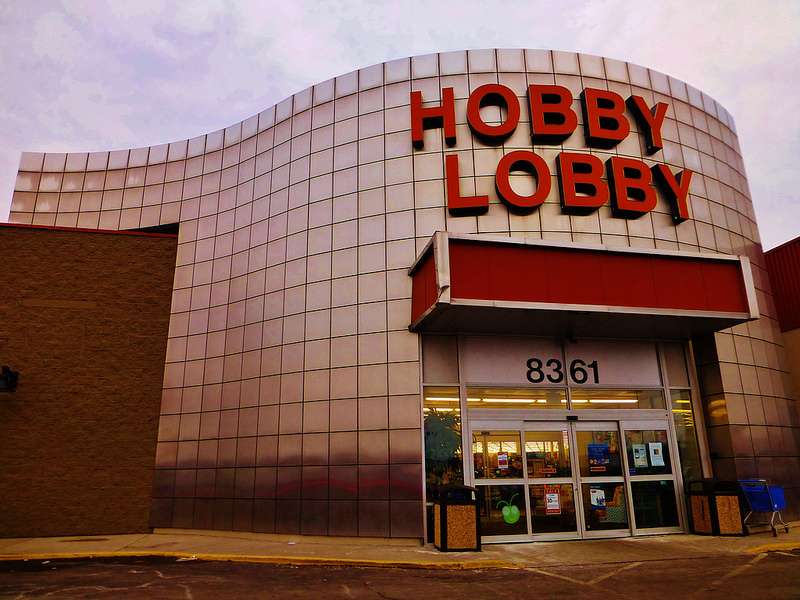 The Supreme Court's decision in the Hobby Lobby case this morning was bad news for the Obama administration, which sought to defend its rule that large employers have to provide contraceptive coverage under Obamacare's essential benefits rules. But there was a silver lining for the president's party: The ruling created an opportunity for fund raising, as well as a political talking point going into this year's midterm elections.
Via Politico, the fundraising appeals have already started:
Shortly after the court's 5-4 decision in Burwell v. Hobby Lobby, which said for-profit employers with religious objections can opt out of providing contraception coverage under Obamacare, the liberal fundraising emails went flying. Democratic candidates and liberal groups were seeking to collect scores of new email addresses and bank last-minute cash contributions in advance of the monthly FEC deadline at midnight Monday.

"It's disgusting: The Supreme Court just ruled that corporations can deny women insurance coverage for birth control," the Democratic Senatorial Campaign Committee said in a fundraising request less than two hours after the decision.

"It's a shameful day for our country. But we CAN'T let the GOP use this to steal the momentum, erase our lead, and take over the Senate. The consequences would be dire. With just 14 hours to go before the most critical FEC deadline of this election, please pitch in to stop a GOP Senate takeover," the Senate Democrats wrote in an email with the all-caps subject line "SUPREME COURT DECISION."

Welcome to the bizarro world of modern fundraising, where even bad news can be good for the bottom line. A loss in a big policy fight means outrage, anger and lots of small-dollar campaign contributions from riled-up grass-roots supporters.
It's not just a fundraising tool, either. Democrats are also likely to lean on the decision in their get-out-the-vote efforts this November. The decision is already generating a lot of controversy with single women, a demographic that Democrats are heavily targeting ahead of the next election. Senior Democrats are already making an issue of the case, with Senate Majority Leader Harry Reid (D-Nev.) and others in his party signaling that they may pursue a legislative response.
"I will introduce legislation that requires all corporations using this Supreme Court decision to deny or limit contraception services to disclose this policy to all employed and applicants for employment," Sen. Dick Durbin (D-Il.), the Senate Majority Whip, said in a statement today, according to Roll Call. "Workers have a right to know if their employers are restricting the availability of a full range of family planning coverage."
You can expect to hear a lot more along these lines as the election nears.
To be clear: I am not at all suggesting that the administration was hoping or intending to lose in court. But this does help explain, at least somewhat, why the administration was so eager to pursue the case, which in the immediate future will have relatively little practical impact (it impacts only closely held corporations, and only four specific forms of contraception, and only corporatations where employers with sincerely held religious beliefs choose to opt out) instead of just letting Hobby Lobby have an exemption and not making, well, a Supreme Court case out of it.
It's the political/legal equivalent of online clickbait; it grabs the attention of large numbers of people, sparks their interests and passions, and gets them engaged (or at least enraged). That doesn't mean the administration set out to lose, or doesn't care about having lost. But it does potentially change the calculus about whether and how hard to press an issue like this by offering some real benefits just for fighting the fight, even in the event of a defeat.