Two Thumbs Up For California's Bare Hand Ban Repeal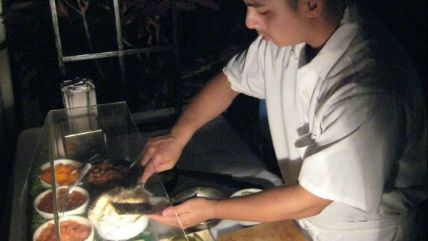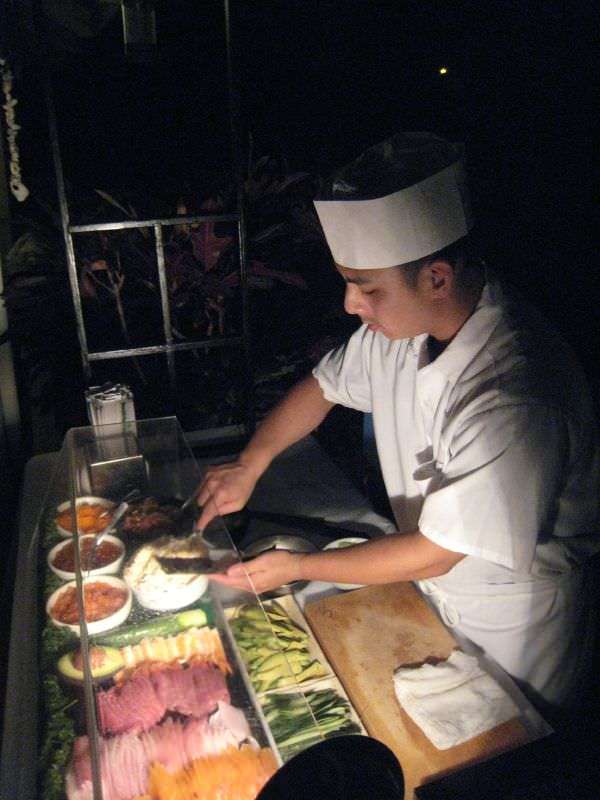 Foodies of California, rejoice: The state senate just passed a bill to ensure that bartenders, sushi chefs, and others can legally prepare food like normal people. That is, without wearing gloves.
The Associated Press reports that A.B. 2130 this afternoon "passed its final legislative hurdle… with a 32-0 vote" and is "now heading to the California governor's office" to be signed into law.
Why was this little piece of legislation necessary? Last year California's very same public servants, in both the senate and assembly, unanimously voted in favor of a "glove law" to require those who handle ready-to-eat foods to wear gloves or use tongs – or else face misdemeanor charges. The new law, which instead simply requires people to "minimize bare hand and arm contact with nonprepackaged food" will be implemented on July 1, the same day the old one was supposed to take full effect.
Like so many other regulations, the glove law seemed perfectly reasonable until closely inspected.
"This law, which seems to be really focused on the Subways and Chipotles of the market, now affects your most well-trained and experienced chefs who have mastered their craft and have never had any issue," Jordan Bernstein, a Los Angeles-based attorney at Michelman and Robinson who represents some of California's top chefs and eateries told Reason TV earlier this year. "They've been using their hands for 30 years and now this really throws them for a loop." Likewise, bartenders would have had to wear the goofy gloves just to garnish a bloody mary.
The glove law had loopholes, but created a regulatory headache to obtain the proper approval to make food without some latex in the way.
"We want laws that promote public health, not a deterrent for business. … I am committed to working with the restaurant community to roll back the glove law so we can move [toward] meaningful conversation on food safety," said Assemblyman Richard Pan (D-Sacramento), who introduced the repeal.
Watch Reason TV's coverage of the glove law mess here: