Oklahoma Governor's Republican Primary Challengers Both Support Legalizing Marijuana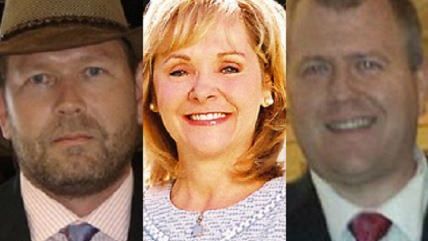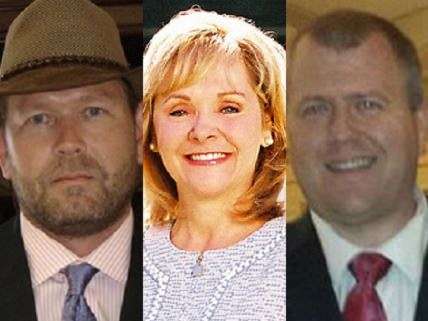 Campaigns are underway in Oklahoma to get two initiatives, one legalizing marijuana and the other legalizing just medical marijuana, on the ballot in November. In the meantime, Gov. Mary Fallin is facing two challengers in the Republican primary, set for next Tuesday. One is a criminal defense attorney who ran specifically to draw attention to the legalization of marijuana. The other is described as libertarian-leaning. The Associated Press reports:
While it is an unusual issue to highlight in such a conservative state, criminal defense attorney Chad Moody—known around Oklahoma City as "The Drug Lawyer"—and computer network operator Dax Ewbank, a libertarian-leaning Republican from Guthrie, both said they support the full legalization of cannabis…

"It's not appropriate to be imprisoning people and perpetuating police powers through the drug war," said Ewbank, a 38-year-old father of seven known for openly carrying his firearm at campaign events.
Ewbank has spent just $3,300 on his campaign so far and Moody has not filed a spending report; Fallin has raised $3 million. Fallin is expected to win*.
On the Democrat side, there is no primary. State Rep. Joe Dorman (District 65) is the candidate for governor. Dorman doesn't mention marijuana on his website, and a call to his office confirmed that he would not be taking a stance on either the legalization of marijuana or medical marijuana in Oklahoma and does not expect to do so between now and election day.
Meanwhile another Democrat, State Sen. Constance Johnson (District 48), is pushing for the legalization of marijuana as a religious issue. She reportedly said Genesis 1:29 would be the "basis" for her campaign to legalize marijuana in the state. "God created this wonderful, miraculous plant and we know that is has been vilified for the last 100 years, and it's time to change that in Oklahoma," she was quoted as saying.
*So was Eric Cantor.