Mother Thought Mentally Disabled Daughter Was Being Kidnapped, But It Was Cops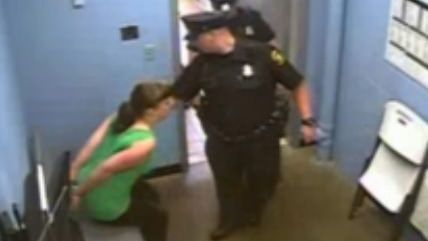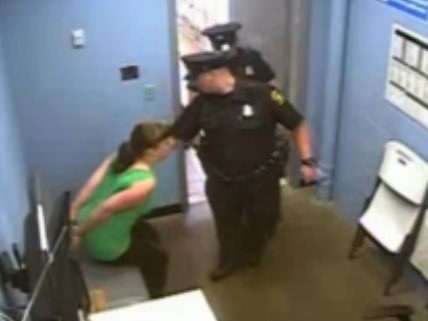 The family of a mentally disabled woman is suing Wal-Mart and the police department of Livonia, Michigan for an incident two years ago when police wrongly accused the woman of shoplifting. The Detroit Free Press reports:
Wendy Kozma was wrapping up her workday with a client when she got a mind-numbing phone call from her mentally impaired daughter: "Mom, this man is trying to take me from Wal-Mart."

Kozma feared the worst: a kidnapping.

Within minutes, she would learn what was really happening. Her 25-year-old daughter, Jodi, who has the mental capacity of an 8-year-old, was being questioned for shoplifting at a Livonia, Mich., Wal-Mart. Jodi Kozma was suspected of stealing hair ties and hiding them in her waistband and purse during a shopping trip with her grandmother, records show.
The hair ties had been bought earlier and Jodi had a receipt for them. A "bulge" in her waistband was her cellphone. Nevertheless, four police officers were dispatched "in a SWAT-like approach, parking the cruisers on the sidewalk directly in front of the store doors," according to the police report, which said police "muscled Jodi to the ground" and then handcuffed her. Jodi's grandmother, who was with her at the Wal-Mart, said she tried to explain to security that the hair pins had been purchased but that they wouldn't listen—a surveillance camera operator said she saw Jodi picking up hair pieces and hiding them under her waistband.
Kozma says her daughter was raised to trust cops. "If she were ever lost or stranded, we always taught her to turn and look for police." She told the Free Press. All of that has been completely destroyed." The Livonia Police Department released a statement insisting Kozma's claims were unfounded and that police "used the minimal amount of force necessary to gain control and handcuff her."
The family is seeking an unspecified amount in damages. You can watch the video surveillance footage, which as a very poor angle of the actual encounter with police, below: