We're Too Big and Disorganized to Comply With Court Orders, Says NSA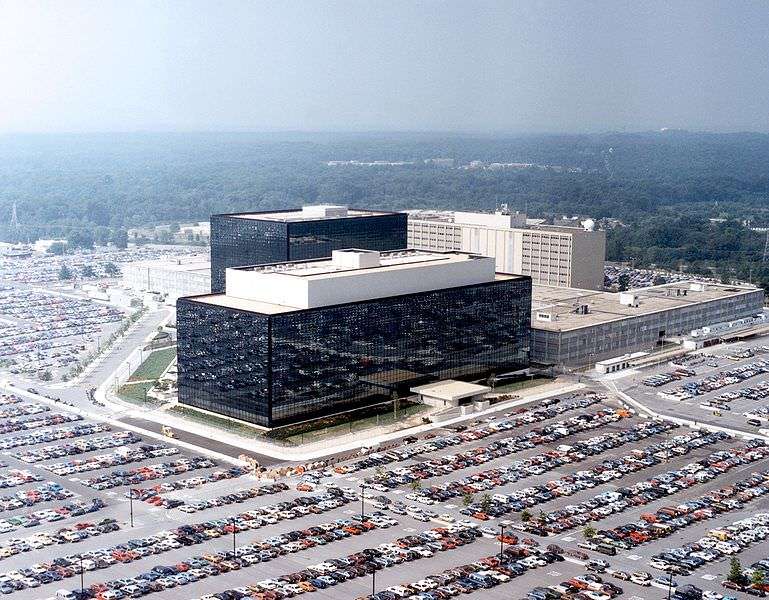 You know what's in the vending machines at the National Security Agency (NSA)? High-octane chutzpah, to judge by a recent court filing. In response to a court order that the spook agency preserve evidence as part of a long-running lawsuit, the NSA's shysters responded with a "so sorry, we're just too big to get with the program."
Just try that at home.
It's all part of the Jewel vs. NSA lawsuit, in which the Electronic Frontier Foundation (EFF) represents AT&T customers who want the snoops to stop pawing through their communications. As the EFF puts it, "Evidence in the case includes undisputed documents provided by former AT&T telecommunications technician Mark Klein showing AT&T has routed copies of Internet traffic to a secret room in San Francisco controlled by the NSA."
There's plenty more too, including testimony by NSA whistleblowers.
Apparently finding the claims in the case at least somewhat compelling, the judge ordered the NSA to preserve all relevant evidence.
No can do, says the NSA. The very next day, the NSA's attorneys filed a response complaining, "Assuming that the Court's June 5, 2014 order requires an immediate halt to destruction of all Section 702 materials, that order creates an extremely significant operational crisis for the National Security Agency."
An extremely significant operational crisis? Do tell.
it may not be possible to comply immediately or in the near term with the Court's order without shutting down all systems and databases that collect and store Section 702 communications data, which will have enormous adverse consequences for NSA's ability to perform its foreign intelligence mission. In the long term, NSA could not comply with this preservation mandate without violating Foreign Intelligence Surveillance Court (FISC)-ordered minimization procedures that are essential to the program's compliance with statutory and constitutional requirements, and without potentially severe operational difficulties that could jeopardize national security.
Basically, the NSA's argument is that preserving evidence that it is violating people's privacy would violate people's privacy because there's just too much to parse through to make sure the important stuff is preserved. And national security. Did we mention national security? National security.
Cuz we know the NSA just isn't in the business of hoarding and storing massive quantities of information. Uh uh.
"If the NSA does not have to keep evidence of its spying activities, how can a court ever test whether it is in fact complying with the Constitution?," asks Patrick C. Toomey of the American Civil Liberties Union.
He may be on to something there.
The NSA's headquarters, pictured above, actually is very big.