NRA Holding National Police Shooting Championships in Police Shooting Friendly Albuquerque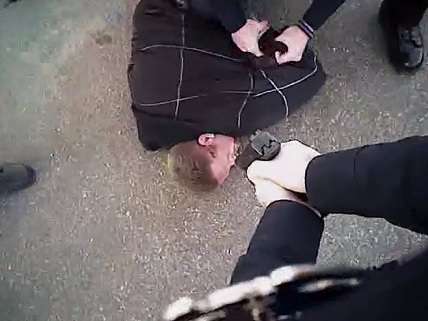 This year's National Police Shooting Championships will be held in Albuquerque, New Mexico, according to the National Rifle Association (NRA), which opens the two-day competition in September to any "eligible law enforcement member."
In April the Department of Justice released the findings of its probe of the Albuquerque Police Department, saying it had found probable cause to believe there was a pattern and practice of excessive force. There had been 24 fatal police shootings between 2010 and the release of the report last month and at least one since, with at least an additional 13 non-fatal police shootings in that time. Albuquerque has a population of just 555,000. Unsurprisingly the conditions have led to protests over police brutality. A group of residents tried to arrest the police chief at a recent city council meeting.
Police violence, and especially questionable shootings, provide a real-world example of why the state shouldn't be granted a monopoly on the use of guns by measures curbing the individual right of self-defense. It also shows what's dangerous about the assumption that state agents are innately more qualified in the use of firearms than civilians looking to exercise their Second Amendment rights. It's a shame the NRA doesn't seem to see it that way.
UPDATE: A commenter notes the NRA has been holding this competition in Albuquerque for some years. Neither, however, are the APD's problems new.