General Motors Fined over Problems, Christian Woman Faces Death Sentence in Sudan, Camels Declared Possibly Racist: P.M. Links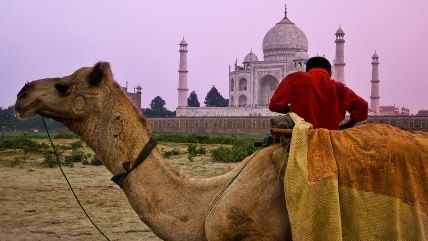 (Stuck in Customs / photo on flickr)
Credit: Creative Commons Attribution-ShareAlike 2.0 Generic (CC BY-SA 2.0)

General Motors has been fined $35 million by the feds for failing to report in a timely fashion problems with ignition switches in 2.6 million of its cars.

A news editor for CNN's London bureau has been fired for repeated plagiarism offenses in about 50 published stories.
Students at the University of St. Thomas in Minnesota won't get to celebrate "Hump Day" with a live camel because somebody worried that might be racist somehow.
A pregnant woman in Sudan is facing a death sentence for refusing to recant her Christian faith.
This weekend marks 10 years since Massachusetts became the first state to legally recognize same-sex marriages.
The Swiss head to the polls this weekend to vote on whether to institute the world's highest minimum wage, the equivalent of $25 dollars per hour.
Follow us on Facebook and Twitter, and don't forget to sign up for Reason's daily updates for more content.