U.S. Customs Seize Kentucky-Bound Hemp Seeds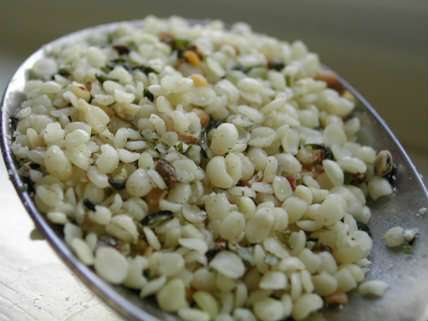 U.S. Customs and Border Protection officials have seized a batch of hemp seeds heading from Italy to Kentucky's Agriculture Department. As of earlier this year, cultivating hemp—a type of cannabis plant related to marijuana in form but not function—is no longer illegal in the United States, ending a hysterical, decades-long ban on growing this totally non-psychoactive plant. But apparently no one bothered to tell customs?
After the 2014 farm bill authorized industrial hemp cultivation in the U.S.—albeit only for universities and state agencies to use for research purposes—states where hemp farming had been prohibited began amending their own laws. Thirteen states, including Kentucky, now allow some forms of hemp farming.
"We changed state law, we changed federal law," Kentucky Agriculture Commissioner James Comer told the Associated Press.
"We did everything in a legally responsible way to bring the hemp industry back to Kentucky. And now the federal government is trying to flex its muscles and block this opportunity, violating its own law in the process."
In an interview Kentucky's WDRB, Corner said "it's been outrageous the federal bureaucratic hoops that we've had to jump through."
The state has eight hemp pilot programs planned already, according to AP, including some dedicated to studying hemp growth and harvesting and some dedicated to the crop's potential as a biofuel and construction material (under certain growing conditions, hemp can be stronger than concrete). The confiscated hemp seeds need to be planted by early June to be viable. If federal customs officials in Louisville don't release the 250-pounds of hemp seed soon—like, within the next 24 hours—the Kentucky Agriculture Department said it will file a lawsuit in federal court.
For a little hemp history, check out this 2012 video from Reason TV: