Woman With a Car vs. Washington D.C.'s Taxi Cartel (Part One of a Four-Part Series on the "Sharing Economy")
Today, I'm releasing a four-part Reason TV series on the so-called sharing economy, a phrase that's commonly used to refer to a wide range of emerging peer-to-peer businesses, such as online marketplaces for taxi rides (Lyft, Sidecar, and Uber); sites that let people rent their cars to strangers (GetAround, RelayRides, FlightCar); sites for hiring extra help with household chores (TaskRabbit); sites for booking a meal in the dining room of a chef (MealSharing, EatWith); and of course, Airbnb, the company that's shaking up the accomodations industry by allowing travelers book short-term stays in he homes of locals.
Many of these companies are clashing with local governments because their services provide new ways of doing business that get around existing regulations (Uber, Sidecar, Lyft, EatWith), or they're directly violating outdated laws (Airbnb, GetAround). The curriculum sharing website, Teachers Pay Teachers, which is the subject of one of the videos, provides a way for educators to reassert their professionalism in an industry tainted by union work rules, lockstep pay, and high-stakes testing.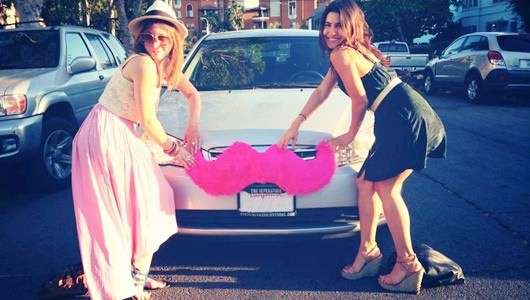 Some use the phrase "sharing economy" more broadly to refer to nonprofits like food co-ops and urban bikesharing programs. At 4:30 p.m., I'll have an article up at Reason.com looking at what the sharing economy movement is all about.
Click above to watch the first video, which is about how Uber, Sidecar, and Lyft are upending the traditional taxi business and demonstrating that many of the regulations that local governments impose on the industry serve just one purpose: protecting the existing players from competition. Click below for full text and links.