Credit (or Blame!) Video Games for Edward Snowden's Activism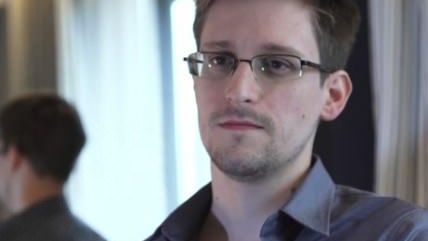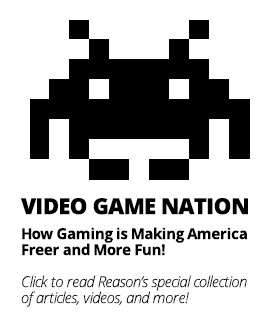 Glenn Greenwald's new book, No Place to Hide, detailing his meetings with Edward Snowden and what he has subsequently learned about the National Security Agency (NSA), is now on sale and racking up reviews and interviews. There is still much to learn about what the NSA is up to. In an interview with GQ, Greenwald is promising one major last story providing a "big missing piece." The interview is getting more attention for his critical comments about Hillary Clinton, calling the likely presidential candidate "banal, corrupted, drained of vibrancy and passion" and a "fucking hawk" and "like a neocon."
But much earlier in the interview, Michael Paterniti talks to Greenwald about one of the inspirations for Snowden's decision to collect all this secret information and disseminate it. Snowden apparently was inspired by protagonists in video games:
You mention in your book that Snowden's moral universe was first informed by video games.
In Hong Kong, Snowden told me that at the heart of most video games is an ordinary individual who sees some serious injustice, right? Like some person who's been kidnapped and you've got to rescue them, or some evil force that has obtained this weapon and you've got to deactivate it or kill them or whatever. And it's all about figuring out ways to empower yourself as an ordinary person, to take on powerful forces in a way that allows you to undermine them in pursuit of some public good. Even if it's really risky or dangerous. That moral narrative at the heart of video games was part of his preadolescence and formed part of his moral understanding of the world and one's obligation as an individual.
It's fun to imagine Snowden having to slay a series of role-playing game bosses and getting NSA PowerPoint slides as rewards. It's also interesting to think that critics who invoke moral panics about the negative content in video games probably don't even think (or know (or care)) about how the biggest chunk of video game storytelling is about the player being the hero, not some prostitute-punching lowlife.
Then again, obsession with princesses aside, video game storytelling typically makes authority the bad guy to make sure the stakes are nice and high for the hero. There's an army between the hero and his goal, and often it's the corrupt guys in charge who are the ones capable of putting such an army together. Clinton, who apparently doesn't understand how America's whistleblower laws work and must just be pretending that Snowden is not a wanted man in the United States, thinks its "odd" that Snowden fled the country, has said very little one way or the other about her position on NSA surveillance. It doesn't seem likely that she shares the belief that Snowden is acting out the hero's journey from a video game. Though, given she has also been known to trash video games and wants to regulate them, her attitude toward him might not change anyway.