Washington Court Rejects Legal Rationale for Medical Marijuana Dispensaries, but That's Not Why Their Days Are Numbered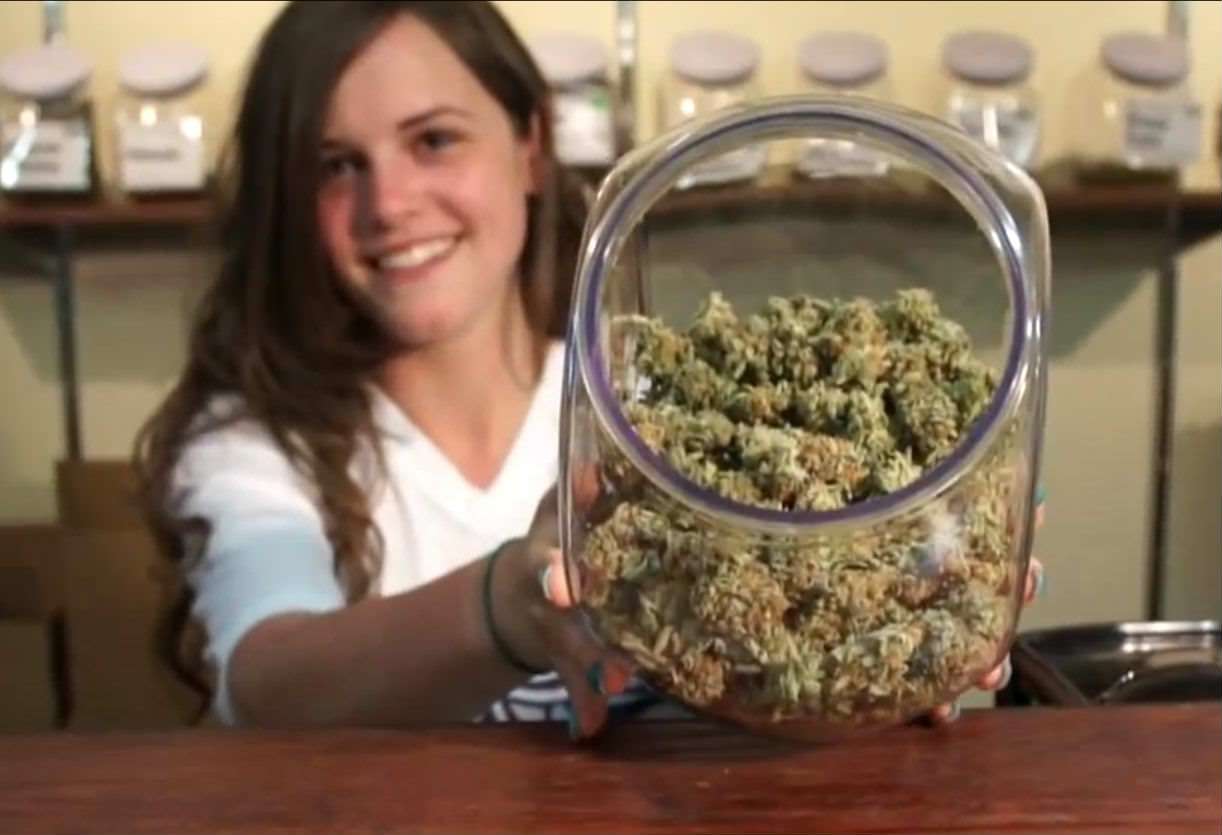 A little-noticed state appeals court ruling issued a month ago rejected the main legal theory under which Washington's medical marijuana dispensaries operate. But that decision may not make much difference in practice, given the various other factors that will determine whether these businesses can continue to supply patients with marijuana—in particular, the views of local officials and state legislators.
To understand the decision's significance requires a little background on medical marijuana in Washington. In 1998 Washington voters approved Initiative 692, which created an affirmative defense against possession and cultivation charges for patients who use marijuana to treat "terminal or debilitating conditions" based on a medical recommendation. The law gave the same defense to "any designated primary caregiver who assists a qualifying patient in the medical use of marijuana." But it offered no clear option for patients who were not up to growing their own medicine and could not find someone willing to do it for them.
Until 2011 dispensaries in Washington operated based on a model in which a given seller became the temporary "designated provider" (as the role was renamed in 2007) for each patient who bought cannabis from him. That year the legislature finally approved a bill aimed at regulating the medical marijuana business. But Gov. Christine Gregoire vetoed most of the bill, citing advice from Jenny Durkan and Michael Ormsby, Washington's U.S. attorneys. In a letter to Gregoire, Durkan and Ormsby warned that licensing and regulating dispensaries would result in massive violations of the Controlled Substances Act (CSA), that they could respond with "civil and criminal legal remedies," and that "state employees who conducted activities mandated by the Washington legislative proposals would not be immune from liability under the CSA."
Gregoire, who had solicited the U.S. attorneys' guidance and may have been looking for an excuse to veto the bill, interpreted that last sentence as a threat to prosecute state employees involved in licensing and regulating medical marijuana suppliers. She therefore vetoed all the provisions of the bill that would have put them in that position. At the same time, the governor signed into law two provisions that inadvertently created the current dispensary system.
One provision closed the "designated provider" loophole, saying providers had to wait 15 days before switching from one patient to another. The other provision let patients grow cannabis in "collective gardens" rather than buy it from the state-licensed outlets that were supposed to be the main source of medical marijuana. That provision, which allowed up to 10 patients and 45 plants per garden, became the new legal rationale for dispensaries. Today medical marijuana suppliers in Washington typically operate as collective gardens (or associations of collective gardens) with rotating memberships: When a patient enters a dispensary, he becomes a member for the length of the transaction.
State Sen. Jeanne Kohl-Welles (D-Seattle), the chief sponsor of the 2011 bill, says that system is "very different" from what she had in mind. "There's nothing in statute expressly allowing dispensaries or prohibiting them," she says. "There's been a lot of innovative interpretation." Martin Martinez, who in 1999 founded Life Vine, Washington's first medical marijuana collective, thinks "all of these dispensaries basically are abusing the law." But John Schochet, deputy chief of staff in the Seattle City Attorney's Office, says state appeals courts have approved the idea of collective gardens with rotating memberships. "I couldn't give you a clear answer as to whether it's illegal under criminal law," he says, but "no one's been convicted for selling marijuana illegally using a collective garden in King County," where Seattle is located.
At the end of March, however, the Court of Appeals for Division I upheld a ban on collective gardens in Kent, a city about 20 miles south of Seattle. The court ruled that the legality of collective gardens depends on a patient registry created by a provision of the 2011 law that Gregoire nixed. "As the plain language of the statute and the governor's veto message indicate," the court said, "collective gardens are not legal."
The decision nevertheless seems to leave patients who grow marijuana collectively with an affirmative defense. "This case probably doesn't mean anything," says Douglas Hiatt, a Seattle attorney who helped write the appeal brief. "Basically they were trying to punt. They were saying, 'The city can do this, but you're still going to have an affirmative defense.' And it's unclear how the city is going to move forward." When it comes to enforcing a ban with criminal penalties, Hiatt says, "You can't have different standards for a collective garden defense in Kent than you do in Spokane [which is in Division III]. It would be a huge equal protection violation."
Steve Sarich, president of the Cannabis Action Coalition, says he and the other plaintiffs in the case have not decided yet whether to appeal to the Washington Supreme Court. He agrees that the ruling does not affect the affirmative defense available to patients with medical recommendations. "There was nothing in the law that prohibited a collective garden prior to [the 2011 legislation]," he says. "What this did was [establish] additional protections for people growing collectively."
In any case, the viability of dispensaries has always hinged more on the attitudes of local officials (as well as federal prosecutors) than on the letter of the law. When it comes to the "collective garden" rationale for dispensaries, Hiatt says, King County Prosecuting Attorney Daniel Satterberg "essentially bought off on it. He hasn't brought any cases. What Satterberg knows is that they can't beat us in a jury trial in Seattle on medical marijuana. It's just not going to happen. So he's not interested in charging this stuff." As John Davis, who operates two dispensaries in Seattle, puts it, "It's not the law that's solid out here. It's the policy."
For years Seattle's policy has been to tolerate dispensaries. But that changed after voters approved I-502, the 2012 initiative that legalized recreational use and charged the Washington State Liquor Control Board with licensing and regulating marijuana growers and retailers. Last year the Seattle City Council approved an ordinance that limits dispensaries to 45 plants and 72 ounces per location unless they obtain state licenses by January 1, 2015. Washington does not currently license medical marijuana outlets, and the state legislature ended its 2014 session without agreeing on a bill to incorporate them into the new system. So unless the city council extends its deadline, dispensaries will be operating in violation of local zoning law.
Even if medical marijuana suppliers get a reprieve, state legislators may end up banning them in 2015, as several of the bills considered this year would have done. Opponents of the dispensaries cite the threat of a federal crackdown, noting that Durkan has called the current system "not tenable." Legislators also have an interest in maximizing marijuana tax revenue by eliminating businesses that otherwise would compete with state-licensed pot shops. "They're going to get rid of it all," Hiatt predicts. "It's gone.
[story via Canna Law Blog; ruling text via Mark Kleiman]