California Tax Dollars, Hard at Not Working in Inglewood Schools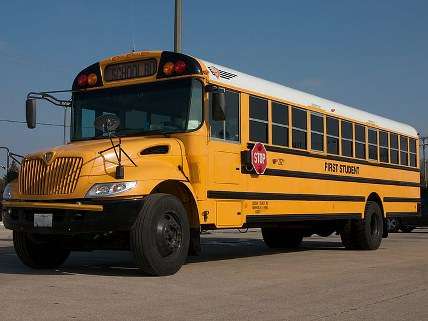 In September 2012 the California Superintendent of Public Instruction took control of Inglewood Unified School District (under legislation sponsored by Sen. Rod Wright, D-Sort-of-Inglewood, who was later convicted of eight felonies related to his not living in the district he represents). The legislature authorized $55 million in emergency loans to keep the district afloat.
$29 million was gone after four months of state control. The rest will be gone by the end of this year. To accomplish such impressive feats of wastefulness required tough choices.
Not to be deterred by enrollment that fell from 18,000 in 2003 to 13,000 now, Kent Taylor, the first state-appointed administrator, added 103 teacher positions.
He didn't stop there. He also went above and beyond his authorization to reverse an existing plan for reducing employee compensation by 15 percent. Then, again beyond his authorization, he reached an agreement with the union on compensation through 2014-15.
The good news is that Taylor didn't last long at the helm. He was replaced after a few months by LaTanya Kirk-Carter. The bad news is that Kirk-Carter's budget for 2013-14 included a $10.1 million shortfall, and estimated the previous year's deficit at $18.4 million.
She didn't last long, either. Don Brann took over in the summer of 2013. No matter who is in control, though, spending millions of dollars of other people's money is hard work—IUSD school officials needed a rest. Early this year the district spent $38,000 of tax payer money on a retreat to a resort in La Jolla. When students, those pesky people who want an education, planned a walkout to protest the costly retreat school officials called in the police.
Let's recap. Since September 14, 2012 IUSD has been under state control. The local school board was stripped of its powers and the local superintendent was dismissed. The state extended $55 million in loans. All of that money will be gone by the end of the year. The district is projected to run a massive deficit next year. Student enrollment has fallen.
Bureaucrats and central planners are nothing if not consistent. When a bad situation seems like it couldn't get any worse they step in to prove that, given enough money, the mess can get bigger.
For more details of the fun and games in the Inglewood Unified School District, see Ethan Roberts' longer piece on this at Reason.org.