Dash Cam Released in Fatal Police Shooting That Was Ruled Justified, No 'Warrants' Mentioned at Inquest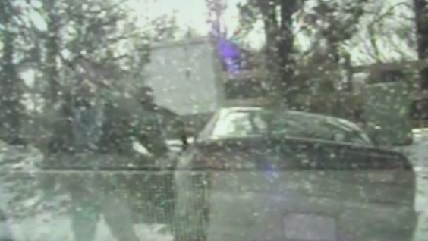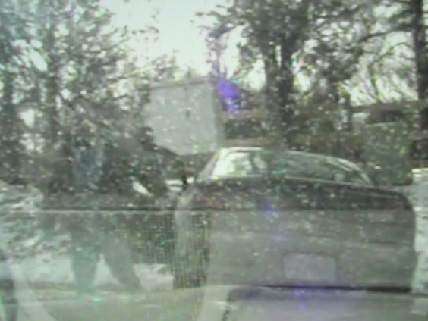 Carl Storm, a police officer in Bourbon, Missouri, shot and killed Gary Wenzel at the end of an approximately 11-minute-long car chase. Storm said he noticed "improper" plates and found out Wenzel had "outstanding warrants." Dispatchers also apparently told Storm about Wenzel's history of violence with police—he was once accused of throwing a large rock at a patrol car while warning that bullets would only make him stronger, in 2001.
A jury for a coroner's inquest, which found the shooting justified, heard about Wenzel's alleged history, but it heard nothing about what kind of "warrants" led Storm the initiate a high speed pursuit. Neither did it hear from Storm himself. Officers who investigated the incident testified on Storm's testimony and report, which included that Wenzel's brother told him he was abusing meth at that he feared for his life and could not see Wenzel's hands when he fired.
Dashboard video (audio was not working or engaged), released by the Sullivan Journal, show Storm shooting Wenzel after the latter's car ended in a ditch. Wenzel was approaching the police vehicle, parked about 15 feet behind the ditched car, with his hands apparently visible when he was shot three times; in the thigh, chest, and head. Wenzel's family says he had drug convictions and prison time on his record but insist he was never convicted of assault on a law enforcement officer.
The family has retained an attorney they hope will be able to get more information on the incident. They want to know, for example, whether a Taser was available. It wasn't mentioned at the coroner's inquest, where the jury asks questions, either. And while investigators took a photo of Wenzel's body after he had died on the scene, his body had already been moved into an ambulance by then. An investigator could not explain at the inquest why it had already been moved. Watch an edited down version of the chase, via the Journal, below:
Bourbon Police Shooting from William on Vimeo.