Why Two Artists Installed a Spy Lamp at McDonald's
Coversnitch is "bridging the gap between online and IRL" in the most terrifying way possible.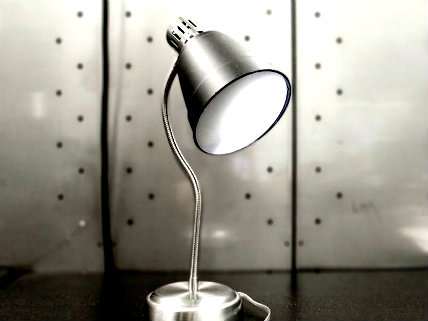 "Yeah right. Don't you know Loretta's an Aquarius?"
That's one snippet of conversation secretly recorded at an unspecified New York City McDonald's and broadcast on Twitter via @conversnitch, a project "bridging the gap between online and IRL" in the most terrifying way possible. It sharply highlights how easily we could all be surveilled without the slightest knowledge of it.
The conversations are being picked up by a device attached to an unassuming McDonald's table lamp by artists Brian House and Kyle McDonald. This "conversnitch" device cost under $100 to make and can plug into any ordinary light fixture.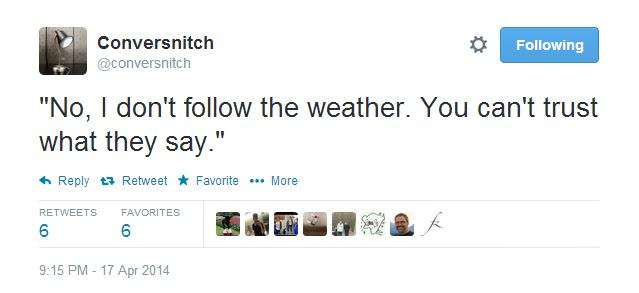 Using a microphone, a Raspberry Pi mini-computer, and the locale's own Wi-fi, conversnitch streams recordings to Amazon's Mechanical Turk, an online temp worker marketplace. Mechanical Turk freelancers then transcribe and tweet out bits and pieces of the digitally eavesdropped conversations.
This has been going on for nearly seven months.
"Conversations are fleeting in person, they last briefly and then disappear," McDonald, an adjunct professor at the New York University, told British magazine Dazed and Confused.
"It's exactly the opposite of everything the internet is. With everyone keeping more personal records every day, and various governments and corporations doing similarly, how much longer do we have until the idea of a fleeting moment, much less a private one, is a complete impossibility?"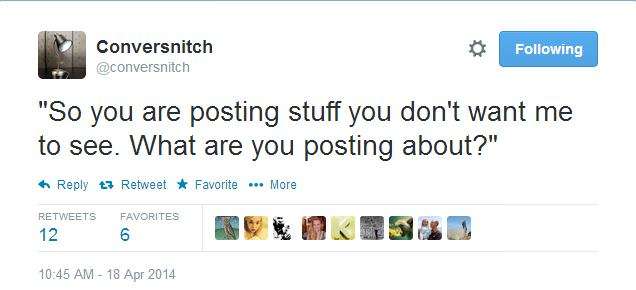 As the video below shows, conversnitch is small and undetectable enough to be installed in restaurants, in libraries, on street corners, or just about anywhere. The code's available for free here. "Here were Brian and I trying to make something kind of scary, something that makes you wonder if someone's watching you all the time," McDonald said in an interview with Wired. "And then Snowden says, 'They are.'"