Peoria Mayor Thinks Outrage Over City's Raid on Twitter Parodist Is Everybody's Fault Except His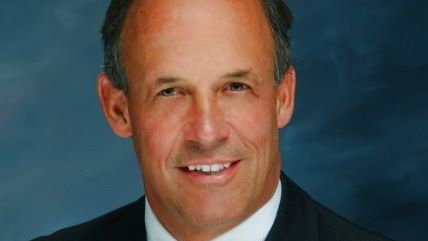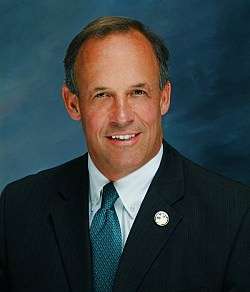 When Peoria, Illinois, Mayor Jim Ardis responded to a parody Twitter account by calling out the police, the story quickly went wide nationally, and he became the butt of even more jokes and additional parody accounts.
He regrets nothing, though, and seems to think a parody of him violates his right to free speech. His response and the subsequent police raid became a big issue at Tuesday night's city council meeting. A Peoria Journal Star reporter was in attendance:
"I still maintain my right to protect my identity is my right," Ardis said in an interview with the Journal Star before the council meeting.

"Are there no boundaries on what you can say, when you can say it, who you can say it to?" Ardis said. "You can't say (those tweets) on behalf of me. That's my problem. This guy took away my freedom of speech."
Perhaps his stated concern about the profane nature of the tweets makes him unfamiliar with the seminal Hustler Magazine, Inc. v. Falwell Supreme Court decision that parody is a protected form of free speech. No doubt a man as pure and clean as him would never touch an issue of Hustler or read anything about it. But anyway, he has it exactly backward, and everybody seems to get it except for him and his local police department. Even the Peoria City Council members appeared a bit aghast at his behavior, the subsequent raid, and the unrelated drug arrest that resulted, especially when the story went national.
[Council member Jim] Montelongo said the episode represented an abuse of Ardis' authority, as well as the police department's.

"There was too much power of force used on these pranksters," said Montelongo, the 4th District councilman. "It made it look like the mayor received preferential treatment that other people don't get or will never get."
Ardis, though, has decided to blame the media:
Ardis said the situation provides an opportunity to discuss the proper limits of commentary on social media. He also said the news media is responsible, in part, for the problem.

"You're the ones responsible for getting full information, but not to spin it in the way you want to spin it," Ardis said to a Journal Star reporter. "To make us look stupid."

"It's your responsibility to put actual information out there and cover both sides. Not to opine. And that didn't happen. Clearly, that didn't happen."
Clearly, that didn't happen. So in the spirit of Ardis' complaint, I hope he clicks on the link to the Hustler case above so he can avoid future situations where the media makes him look stupid for being a person in a position of power who apparently knows very little about the First Amendment.
UPDATE: State's Attorney Jerry Brady said today the originator of the parody account will not face charges and furthermore said that the fake tweets are not violations of the state's law against impersonating public officials.