National School Lunch Program Embarrassment Continues
The USDA has managed to make school lunches stink even more. So why does the government continue to double down on the program?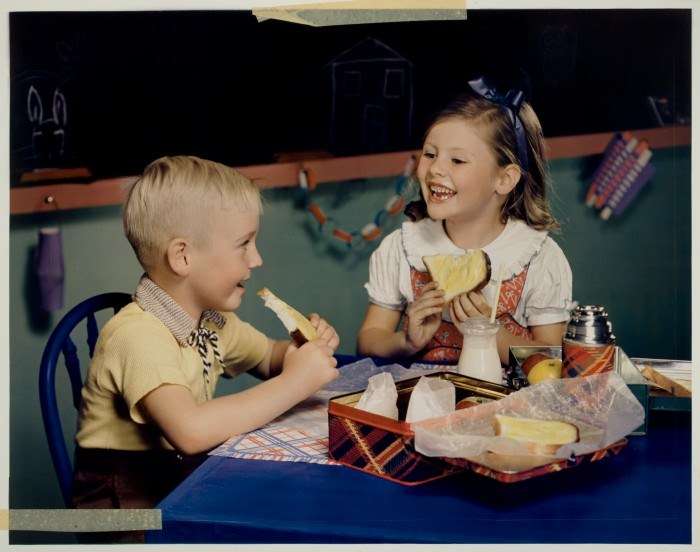 School lunches still stink. But now unprecedented numbers of students are refusing to eat them.
Last month I noted that a GAO report had found that last school year's disastrous rollout of the updated USDA National School Lunch Program helped drive 1.6 million paying students from the lunch rolls. The new rules led some schools to abandon the program, as I reported in 2012. What's more, the new rules, championed by First Lady Michelle Obama, have also resulted in unprecedented mountains of food waste.
As I also noted last month, the federal government has decided that these abject failures are evidence of a need to double down on the school lunch program. Why scrap a failing program when you can expand it instead?
The expansion, which will impact more than 20,000 school across the country, reports the Washington Post, "will provide free breakfast and lunch to all students in schools where at least 40 percent of the children are low-income."
That change is intended "to increase participation in the free meals program and to relieve the paperwork burden on schools," reports the Post.
Apparently there's no federal paperwork requirement related to the even greater mountain of food waste caused by the policy change.
Kids are protesting with their mouths. They're opting out of school lunches and throwing away food they don't want to eat. But they're also fighting back with their minds.
Student protests over the school lunches have played out on social media now for more than two school-calendar years. While early 2012 saw students at one high school create the well-known "We are Hungry" video, recent protests have centered around Twitter—and targeted Mrs. Obama by name.
A clever recent Twitchy expose compiled student ire over school lunches. The report shows one student lashing out at Mrs. Obama over the "crusty ass broccoli" their school served. Another student tweeted that they would "never forgive Michelle Obama for this school lunch."
These problems with the National School Lunch Program have been so bad that even the mainstream media has been forced to take note.
The Los Angeles Times blasted the National School Lunch Program earlier this week in a pointed editorial.
"The program, pushed by the Obama administration and passed by Congress, is afflicted by rigid, overreaching regulations that defy common sense," wrote the Times editors.
"[F]ruits and vegetables rank as the least popular items, so requiring schools to offer one of each for each student practically guarantees that an enormous amount of fruits and vegetables will go to waste.
"Even worse are the rules about what kinds of produce must be offered and in what form," writes the Times. "They make it nearly impossible, for example, to hide the vegetables in soups or lasagna, where they might be more palatable to students."
The National School Lunch Program wastes money. It wastes food. Parents, students, advocates, and the government all know this. Solving the problem means—at the least—shrinking the program dramatically. The government's efforts to pad school lunch enrollment numbers by expanding the program should be seen as what it is: a cynical attempt to avoid admitting failure. There's nothing palatable about that.