British Diplomat Silenced After Winning E.U. Exit Prize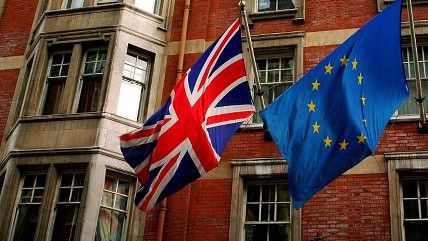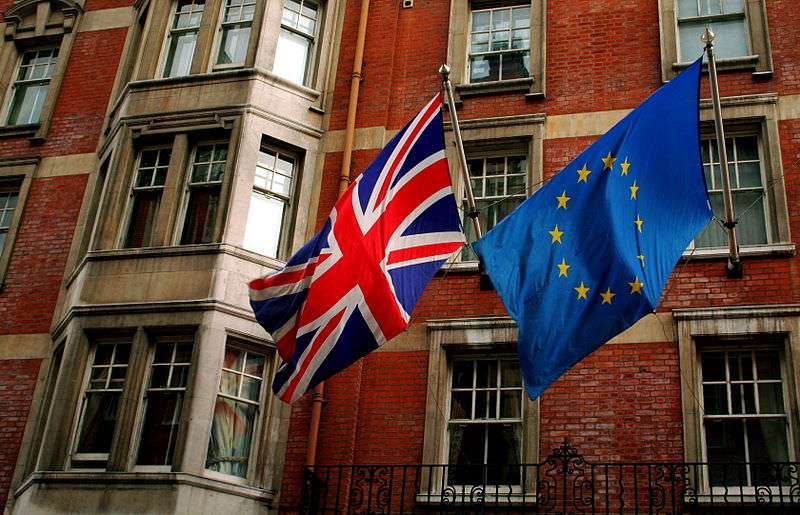 Earlier this week the Institute of Economic Affairs (IEA), a free market think tank in London, awarded its Brexit Prize of €100,000 (around $139,000) to 30-year-old Iain Mansfield for his blueprint of what the U.K. should do if it left the European Union. Those who submitted proposals for consideration were asked to assume that the British people had already voted to leave the E.U. in a referendum. Over 150 were proposals were received.
You can read Mansfield's award-winning proposal, A Blueprint for Britain—Openness not Isolation, here.
Steve Davies, the IEA's education director, summarized Mansfield proposals in a blog post:
Mansfield makes clear that the decision whether to leave or remain in the EU is ultimately political, rather than economic. Arguing that there is no overwhelming economic case against an exit, the calculation of the likely effects depends on how certain negotiations pan out. He estimates that the long-term impact would be somewhere between minus 2.6 per cent and plus 1.1 per cent of GDP, with a best estimate at plus 0.1 per cent.

To take maximum advantage of Brexit, however, Mansfield sets out the features of a broad new macroeconomic and political strategy, based on openness and actively pursuing trade and political links with both Europe and countries in other parts of the world, like China. For the foreseeable future, the most rapid growth is going to take place outside Europe, and developing links with these dynamic parts of the world should be a crucial priority for any British government. This doesn't mean turning our back on Europe. His entry also calls for Britain to rejoin the European Free Trade Association, while remaining outside the European Economic Area. Our relationship would have a degree of closeness somewhere between the positions of Switzerland and Turkey today.

Mansfield also proposes a series of measures to preserve Britain's position as the number one inward investment destination in Europe. Britain would draw up a Great Repeal Bill that would repeal many (but not all) of the EU regulations currently incorporated into UK law. This would have to involve a detailed selection process, and could bring significant economic benefits. Candidates include the Working Time Directive, EU bans on pesticides, binding renewable energy targets, and health and safety laws imposed on businesses operating purely domestically.

There are also other detailed policy recommendations. For example, he suggests reducing corporation tax to 15 per cent over five years, and using some of Britain's estimated £10bn annual EU contribution to cut the deficit.
You would think that after winning such a handsome reward from an established think tank for work done on one of the most contentious issues in British politics Mansfield would be doing many media interviews.
Mansfield will not be getting any exposure through the media, however, because of his employer: the British government. Mansfield is the director of trade and investment at the British embassy in Manila.
Her Majesty's Government has made it clear that the British people will not have a referendum on E.U. membership during the current parliament, and Prime Minister David Cameron has said that he wants the U.K. to remain in the trading bloc. According to The Telegraph, Mansfield was banned from making media appearances and his economics blog has been taken down after he won the prize.
Mansfield had been given permission from his employers in Manila to enter the Brexit Prize competition.
Disclosure: I used to work at the Institute of Economic Affairs.