Surprise! Feds Find Pattern of Excessive Force in Albuquerque PD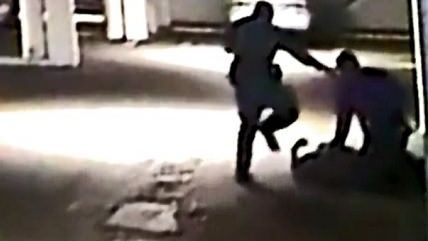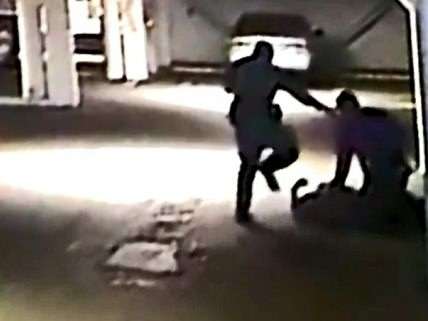 The Department of Justice (DOJ), which opened an investigation into the use of force at the Albuquerque, New Mexico, police department in late 2012, announced today that its "exhaustive review" has "determined that there is reasonable cause to believe that the Albuquerque Police Department is engaged in a pattern or practice of use of excessive force, including the use of unreasonable deadly force."
That conduct, Acting Assistant Attorney General Jocelyn Samuels explained in remarks on the findings earlier today, would violate the Violent Crime Control and Law Enforcement Act of 1994, which she described as "a powerful civil rights law that has allowed us to reform troubled police departments across the country," noting work the DOJ has done in Pittsburgh (its first case), Cincinnati (opened in 2001 after the fatal police shooting of Timmy Thomas led to riots), and Los Angeles (which it investigated more than a decade ago but could probably investigate again). Samuels also noted ongoing reviews and partnerships with departments in places like Portland, Oregon (where the DOJ reached an agreement on reform with cops and the city last year) and Puerto Rico (with whose police department the DOJ entered into an agreement on reform in 2012).
In Albuquerque the DOJ blamed "organizational deficiencies" for causing a systemic pattern or practice of abuse, specifically finding that:
Officers use deadly force in an unconstitutional manner. Our investigation looked at officer-involved shootings that resulted in fatalities from 2009 to 2012 and found that a majority of them were unreasonable and violated the Fourth Amendment to the United States Constitution. We found that officers used deadly force against people who did not pose an immediate threat of death or serious harm to officers or others, and against people who posed a threat only to themselves. In fact, sometimes it was the conduct of the officers themselves that heightened the danger and escalated the need to use force.

We found that officers use other types of less lethal force, especially electronic control weapons, or Tasers, in an unconstitutional manner. Our investigation looked beyond just the use of deadly force and found a significant number of improper uses of force in our review of over 200 force reports generated between 2009 and early 2013. We found that officers routinely fired their Tasers, which discharge 50,000 volts of electricity, against people who were passively resisting and non-threatening or who were unable to comply with orders due to their mental state. Indeed, we found that encounters between police officers and persons with mental illness or in crisis too frequently resulted in a use of force or a higher level of force than necessary.
Albuquerque has one of the deadliest police departments by population. In the last four years Albuquerque police shot more people than New York City police did, despite New York being 16 times larger than Albuquerque. Tensions in Albquerque came to a head last month after the fatal shooting of a homeless camper was caught on helmet cam and sparked anti-police brutality protests to which police responded with tear gas and a SWAT team.
The DOJ will now work with the city and police department of Albuquerque on various reforms and has also referred some of the police shootings of the last four years, including that of homeless camper James Boyd, to the DOJ's Criminal Section.
Nevertheless, Samuels found it important to address police officers directly in her remarks today, to tell them it's not really about them:
To the women and men of the Albuquerque Police Department, we know your work is difficult and that you face dangers, known and unknown, when you hit the streets every day to keep this city safe. We recognize that many of you are dedicated public servants who wear your badge with distinction. We do not intend our findings today to mean that you must needlessly risk your lives or safety. You must come home safely to your family and loved ones. When you took your oath as officers, you were empowered to use reasonable force, including deadly force, to protect yourself, your partners, and the public.