Timely Reality Check as Cops and Firemen Pound Each Other at a Charity Hockey Game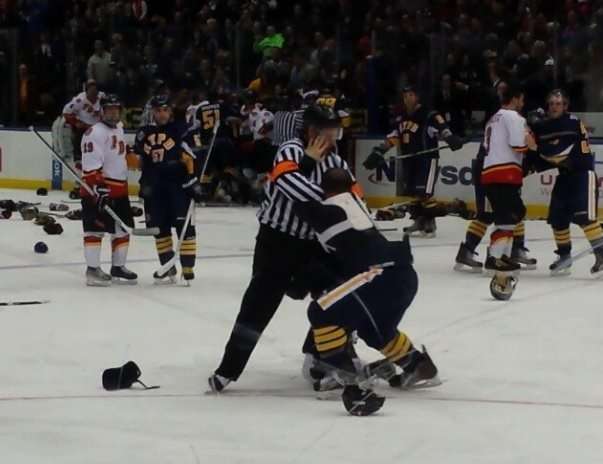 Fights at hockey games are a long tradition—they were a big part of the draw when my buddies and I bought Rangers tickets back in the day. Fans now share their favorite fight videos online. Rivalry between police and fire departments also has a long history, with the "battle of the badges" considered by professional worriers to be a major barrier to coordinating emergency services. So when New York's "bravest" and "finest" took what Governing magazine calls a "uniquely tense relationship" onto the ice for a charity hockey game, the result was a fight video for the ages—and a glimpse inside the human flaws of government employees Americans are told time and again they owe respect.
The score was tied 3-3 when the fight broke out (the cops went on to win 8-5, for what it's worth). As Governing's John Buntin put it in that 2005 battle of the badges piece, "cooperation was not as effective as it could have been."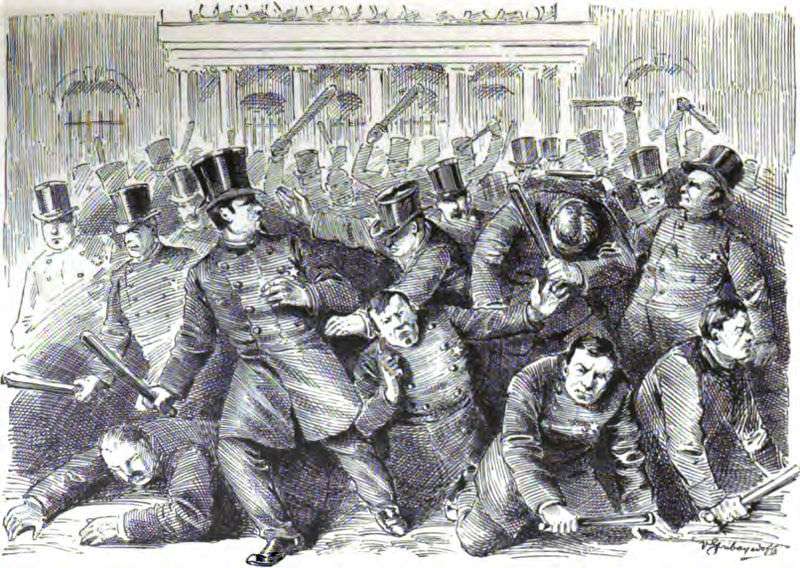 But cooperation even between police departments has sometimes been just as ineffective. When the city-controlled Municipal Police and the state-led Metropolitan Police duked it out over who would be official keepers of the peace in 1857 New York City, 53 men were injured in the resulting Great Police Riot. That battle of the badges ended only with the intervention of the state militia.
Unfortunately, no video of the event is available.
Rivalry and elbow-throwing aren't a special feature of government agencies, but they do take a more serious turn when employees of the state with special authority and powerful resources are involved. That's especially true when those employees are of the sort that the public is constantly hectored to show respect and even deference—a category that seems to cover all government workers these days.
Police officers and firemen are human beings. They deserve respect when they earn it; they deserve skepticism and disdain when they don't. Video of them turning a charity event into a gladiatorial match is a timely reminder of that reality.
Speaking of which… Grab some popcorn and check out the video below.
And for a wider view of the action, here's a different perspective.