Chicago Spent More Than $500 Million on Police Lawsuits Since 2004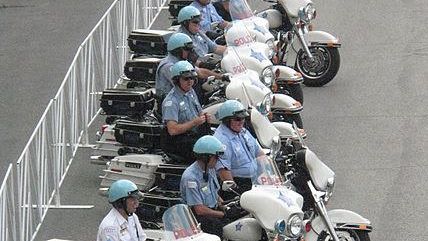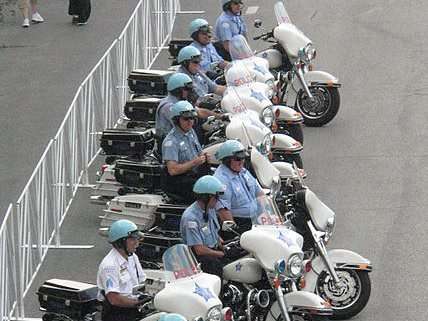 The Windy City has spent more than $500 million settling and otherwise resolving police-related lawsuits, according to a new report by the Chicago-based investigative journalism nonprofit Better Government Association (BGA).
Chicago spent $84 million of that money last year alone, though Mayor Rahm Emanuel (a Democrat) blames the volume of lawsuits on the previous mayor, Richard Daley (also a Democrat). According to the BGA, the city is currently working through nearly 500 pending lawsuits.
The city was originally projected to spend "just" $27 million on police lawsuits in 2013. But the city council voted on payouts exceeding that total on a single day in January. In February, the city settled over the shooting of unarmed Flint Farmer by Chicago Police officer Gildardo Sierra in 2011 for $4 million. It was Sierra's third shooting in six months.
More details from the report via the Chicago Sun-Times:
In all, the BGA found more than $521.3 million has been spent to handle police misconduct-related lawsuits from 2004 to the present day. The true cost, though, is even higher, as the BGA counted settlements and judgments, legal bills and other fees—but not less tangible expenses related to, say, insurance premiums, investigators and the cost of incarcerating innocents.

In all, the BGA found 1,611 misconduct-related lawsuits had been filed against Chicago police from 2009 to 2013, a majority alleging excessive force.

Public records show the city paid $391.5 million in settlements and judgments over the last decade. More than a quarter, or $110.3 million, was related to 24 wrongful-conviction lawsuits. A dozen of those 24 involved now-imprisoned former Chicago Police Cmdr. Jon Burge, whose detectives were accused of torturing confessions out of mostly black male suspects over many years. Overall, the city has paid alleged victims of Burge detectives more than $57 million, records show.
Last February, after the city had already spent more than $30 million cleaning up the department's messes, the local Fraternal Order of Police (FOP) demanded a 12 percent pay raise and a $3,000 bonus for being required to live in Chicago. In November the city offered police a 5 percent raise, which the local union rejected. In December, the local union president was suspended by the state FOP after he alleged that arbitration on previous contracts had been "fixed" in the city's favor.
Chicago has the highest proportion of police officers to the general population among major U.S. cities.