Drugs on the Dole
Welfare addicts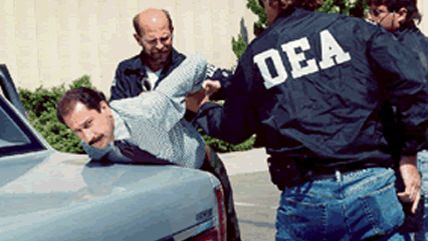 You don't have to submit to a drug test to collect welfare in Florida anymore. On December 31, Judge Mary S. Scriven struck down a law that made such tests mandatory.
The law, passed in 2011, had been challenged by Luis Lebron, a Navy veteran and single father who argued the test amounted to an unreasonable search because there was no reason to suspect he was using drugs. Opponents of the law had argued it was an unconstitutional search and seizure. The law was in effect for four months before a court order temporarily suspended it. During that time, only 2.6 percent of recipients tested positive for drugs, most commonly marijuana.
These figures backed the judge's assertion that there was not a pervasive drug problem among applicants to the Temporary Assistance for Needy Families program, leading her to declare that she could find "no set of circumstances under which the warrantless, suspicionless drug testing at issue in this case could be constitutionally applied."
Scriven's decision rejected the state's argument that the drug tests were necessary to ensure job readiness, family stability, and public health. Florida officials have announced that they will appeal the ruling, with Republican Gov. Rick Scott, the law's architect, saying that any "illegal drug use in a family is harmful and even abusive to a child."