Kidnapped by Feds
Man sues FBI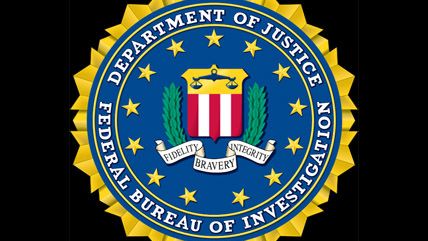 The Federal Bureau of Investigation held an American citizen for four months, harshly interrogated him, and finally released him without charges. That's the claim of Amir Meshal, who is suing both the U.S. government and specific individuals involved in his alleged mistreatment. The Department of Justice doesn't bother denying the allegations-it just says that national security concerns preclude the case from even being considered by the courts.
According to the American Civil Liberties Union, which is representing Meshal, the New Jersey resident was arrested after fleeing unrest in Somalia, secretly imprisoned in inhumane conditions, and harshly interrogated more than 30 times. He was denied access to counsel or due process of any sort before ultimately being released. No criminal charges were ever brought against him.
In response, Justice Department lawyers argue that whatever happened to Meshal involved "extraterritorial national security operations" that placed consideration of his claims beyond the jurisdiction of the court. Justice lawyers also insist that all federal officials in the case enjoy "qualified immunity" from Fifth Amendment claims, and that the two named FBI agents, Chris Higgenbotham and Steve Hersem, enjoy the same immunity from claims brought under the Torture Victim Protection Act.
In other words, the United States government argues that it doesn't matter what American law enforcement officials did to Amir Meshal in dank cells across the world: There's nothing he, or the courts, can do about it.