The Local Cops May Be Listening to Your Cell Phone Calls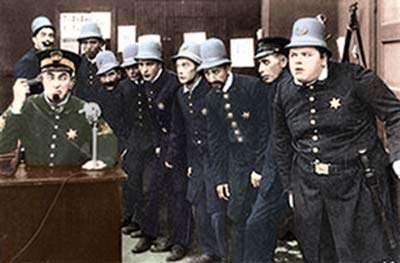 This is scary:
Police across the country may be intercepting phone calls or text messages to find suspects using a technology tool known as Stingray. But they're refusing to turn over details about its use or heavily censoring files when they do.

Police say Stingray, a suitcase-size device that pretends it's a cell tower, is useful for catching criminals, but that's about all they'll say.

For example, they won't disclose details about contracts with the device's manufacturer, Harris Corp., insisting they are protecting both police tactics and commercial secrets. The secrecy — at times imposed by nondisclosure agreements signed by police — is pitting obligations under private contracts against government transparency laws.

Even in states with strong open records laws, including Florida and Arizona, little is known about police use of Stingray and any rules governing it.
Check this out:
Earlier this month, journalist Beau Hodai and the American Civil Liberties Union of Arizona sued the Tucson Police Department, alleging in court documents that police didn't comply with the state's public-records law because they did not fully disclose Stingray-related records and allowed Harris Corp. to dictate what information could be made public….

A December 2013 investigation by USA Today found roughly 1 in 4 law enforcement agencies it surveyed had performed tower dumps, and slightly fewer owned a Stingray. But the report also said 36 additional agencies refused to provide details on their use, with most denying the newspaper's public-records requests.
Read the whole thing.
Hat tip: Michael Hewlett's Twitter feed.
More: J.D. Tuccille hipped us to Stingray technology back in 2012, writing that even if the cops have a warrant for a particular cell phone or individual, they cast a massive and imprecise net whenever they turn on the machine: "While a Stingray is in use, it also locates every other nearby mobile device sharing that network, potentially compromising the privacy of a great many people as collateral damage."
More hat tip: Mike Noyes' excellent Google+ feed.