Free Speech Not So Free on BBC Free Speech Show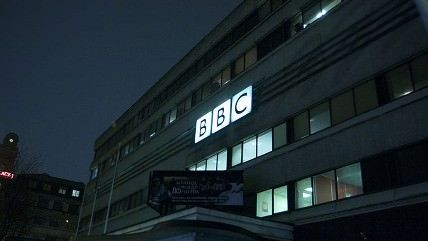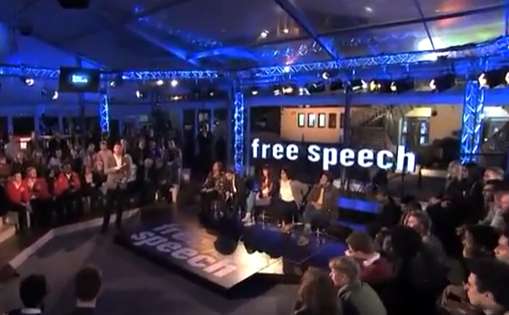 A recent episode of the BBC show Free Speech featured a question from Asifa Lahore, who describes himself as "Britain's first and only gay Muslim drag queen." Lahore asked, "When will it be accepted to be Muslim and gay?"
Unfortunately, the BBC ironically decided that it would not allow the question to be discussed by the show's panel. The episode of Free Speech was being filmed at Birmingham Central Mosque, and presenter Rick Edwards said immediately after Lahore's question was asked:
"We were going to debate that question but today after speaking to the mosque they have expressed deep concerns with having this discussion here."
Watch below:
Shockingly, not a single member of the panel decided to force a debate on Lahore's question.
The BBC has understandably been criticized for its decision not to allow for the invited panel to debate the issue, with some viewers taking to Twitter to express their disapproval.
Writing in his blog at The Telegraph Dan Hodges says that the BBC should have ignored the mosque's concerns and broadcast anyway:
What was the presenter thinking of? What was the producer thinking of? What is the BBC thinking of?

If their hosts wanted to censor the content of the programme they had no business broadcasting from that venue in the first place.

But once they were there and broadcasting they should have carried on the debate, or pulled the plug live.
Writing at Breitbart London, Raheem Kassam said that the BBC's decision is the latest example of "how and why the BBC fails to do its job properly."
A BBC spokeswoman said that the Birmingham mosque didn't say any topics were off-limits when they offered to host the show, but that the mosque did receive threats after homosexuality and Islam were mentioned as one of the topics to be discussed during promotion. That reaction probably answers Lahore's question better than any of the panelists could have.