AWESOME NEW OBAMACARE SITE SHOWS THE WHITE HOUSE REALLY "GETS" MILLENIALS
No, I'm not a narc. Why do you ask?
HEY GUYS I DIDN'T THINK I WAS GONNA SIGN UP FOR HEALTH INSURANCE BUT THEN I SAW THE OBAMACARE PEOPLE HAD THIS AMAZING SITE. IT'S BASED ON MARCH MADNESS AND I LOVE MARCH MADNESS.

BUT INSTEAD OF NCAA BRACKETS, WE VOTE FOR OUR FAVORITE GIFS. THAT'S WHAT I LIKE ABOUT OBAMA, HE TOTALLY "GETS" MY GENERATION. WE LOVE GIFS! WE READ GIFS ON THE BUZZFEED, IT'S TOTALLY FULL OF GIFS. HERE'S ONE OF THE GIFS WE CAN VOTE FOR, IT'S ONE OF THE REASONS WHY WE SHOULD GET INSURANCE:
YOLO! KIDS LIKE ME SAY YOLO ALL THE TIME. AND THERE'S A HASHTAG, TOO! IT'S #GETCOVEREDNOW. WOW. HASHTAGS ARE AWESOME, LIKE GIFS. HERE'S ANOTHER ONE OF THEIR GIFS. IT'S A SORT OF A BLINGIE THINGIE AND IT'S GOT A CAT. I LOVE LOOKING AT CATS ON THE INTERNET, IT'S SORT OF "MY THING."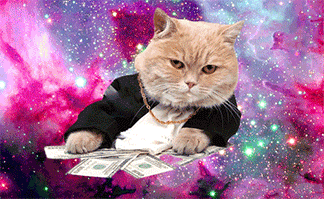 WELL ANYWAY I JUST THOUGHT YOU SHOULD CHECK OUT THIS SITE, IT'S GREAT. I SWEAR I AM A REAL YOUTH OF TODAY JUST LIKE YOU. MAYBE YOU COULD "TEXT" SOME OF YOUR FRIENDS TO TELL THEM ABOUT IT? AND WHILE YOU'RE ONLINE, YOU SHOULD #GETCOVEREDNOW. HOW HARD CAN IT BE?