Austin Police to SXSW Attendees: Uber Not Permitted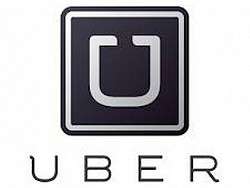 Despite strict city-wide transportation regulations, Uber, the high-tech ride sharing service, is doing everything it can to capitalize on South by Southwest. But Saturday night, local police warned festival attendees against using it. "Use only permitted transportation services," the Austin police department tweeted Saturday night in a jab at ride-sharing services.
They linked to a blog with more details:
Unpermitted ground transportation services are possibly recruiting for drivers in Austin, so the City of Austin wants people to be aware of the rules and risks before unintentionally breaking the law and incurring legal costs.
Regulations call for a minimum fare of $55 and rides arranged 30 minutes in advance. The steep price cuts novel ride-sharing services out of the market. In the blog, the police department warned that non-compliance could result in a $500 fine for each violation. Police might even impound violating vehicles.
Despite these challenges, Uber Austin offers a few SXSW services that comply with the law. Uber pedicabs, or bicycle taxis, are advertised as a way to soak up the scenery. UberBLACK requires a minimum fare of $55 in order to accommodate pricey regulations. Riders get a ride in a stylish black sedan equipped with water bottles and Blowfish "hangover remedy."
But when asked in a tweet if Uber rides were permitted, the police department replied with a sweeping, "No they are not."
Uber is using the festival to edge its service into Austin. The Austin Uber Twitter account is flush with "you're welcomes" to happy customers and apologies for the state-induced supply shortage. Uber started a campaign with the #AustinNeedsUber hashtag. Customers are using the hashtag to complain about the shortage of taxis in a packed SXSW climate.
Ride-sharing services have had a difficult time entering new cities. Taxicab interests, feeling threatened by the new tech, have fought against the startup in cities all over the world. French drivers attacked an Uber car a couple months ago. New Orleans municipal government issued a cease-and-desist letter to Uber, though it does not offer rides there. Chicago, Milwaukee, and most recently Seattle, are just a few of the most recent battlegrounds.
Read more from Reason.com on Uber.