Ho Canada!: Porn Channels Aren't Showing Enough Canuck-Made Content!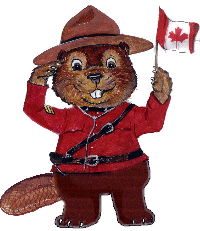 If only Gordon Lightfoot, the Ontario-born singer-songwriter who has arguably benefited more than any single human being from Canada's law mandating TV and radio stations air home-grown artistic products, also did porn.
CBC News is reporting that porn stations in the Great White North haven't run enough skin flicks featuring good old Canadians. Almost as bad, the content they are showing isn't captioned. This, in a country whose national animal is the beaver and whose national police are called Mounties.
The Canadian Radio-television and Telecommunications Commission says AOV XXX Action Clips and AOV Maleflixxx may not be airing enough Canadian content or closed captioning.

The X-rated specialty channels are supposed to air 35 per cent Canadian programming over the broadcast year and 90 per cent of its content should have captioning.

As part of proposed licence renewals, the commission plans to hear evidence on the apparent non-compliance.

It also has questions about the channels' ownership structure.

Possibilities include revocation of the licences or renewals for shorter periods.