Are the Uninsured Signing Up for Obamacare? Maybe Not.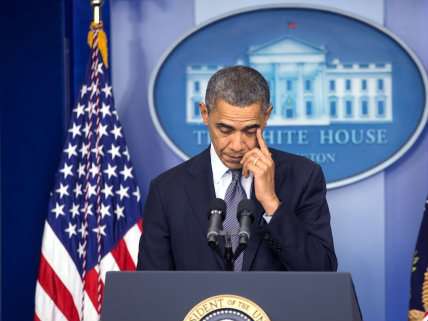 One of the things we still don't know about Obamacare is how many of the people who have signed up for coverage under the law were previously uninsured. The administration, which has long emphasized that the central goal of the law is to expand coverage, says it isn't tracking that information.
"That's not a data point we are really collecting in any sort of systematic way," a senior federal health official who directed much of the implementation of the exchanges said earlier today.
At least for now, then, we have to rely on imprecise, outside data. And as The Washington Post reports this afternoon, two new surveys suggest that the uninsured are not exactly turning out in droves:
The new health insurance marketplaces appear to be making little headway so far in signing up Americans who lack health insurance, the Affordable Care Act's central goal.

A pair of surveys released on Thursday suggest that just one in 10 uninsured people who qualify for private health plans through the new marketplace have signed up for one — and that about half of uninsured adults has looked for information on the online exchanges or plans to look.

…

One of the surveys, by the consulting firm McKinsey & Co., shows that, of people who had signed up for coverage through the marketplaces by last month, just one-fourth described themselves as having been without insurance for most of the past year.
This is preliminary information; there's still a month to go in the sign-up process. It's a survey sample, not a comprehensive look at the entire sign-up population. And data from New York finds a much higher percentage of sign-ups were previously uninsured (although New York is a special case with a practically nonexistent individual insurance market prior to Obamacare). Even still, however, it seems to indicate that the sign-ups we've seen so far haven't been concentrated amongst the long-term uninsured.