'Avalanche Of Time-Wasting Paperwork For Doctors' in Government's ICD-10 Coding Scheme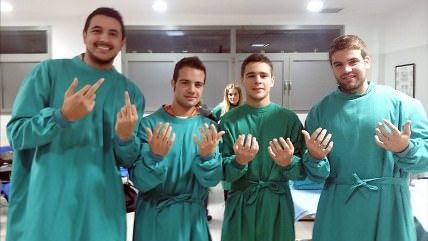 Ready for another bureaucratic headache? On October 1 of this year, under federal government rules, most medical providers and insurers will have to switch over to ICD-10, a new coding system for patient diagnoses and inpatient procedures. The new standard has almost ten times as many codes as ICD-9, which it supersedes. That's supposed to allow for greater precision. It also increases complexity, however, as I've reported, and has the health industry concerned over confusion and costs in the course of the massive transition.
The ICD-10 changeover would be daunting no matter what, but the hard deadline plays a big role in fears. Last week, Marilyn Tavenner, administrator of the Centers for Medicare and Medicaid Services, insisted that the deadline is firm and fast (it was already delayed once), though CMS may allow for some hardship exceptions. That's not really calming anybody, as Grace-Marie Turner and Tyler Hartsfield of the free-market Galen Institute note in an op-ed for Investors Business Daily which refers to ICD-10 as an "avalanche of time-wasting paperwork for doctors."
Dr. Susan Turner, president and CEO of Medical Group Management Association (MGMA), says the transition will be "one of the most complex and expensive changes our health care system has faced in decades."

The ICD-9 has about 17,000 codes, while the new ICD-10 will have more than 140,000. These cumbersome new administrative responsibilities will take away from the time doctors can spend with their patients. …

In a recent letter to HHS Secretary Kathleen Sebelius, Dr. James Madara, CEO of the American Medical Association, said it will cost a small practice up to $226,000 to comply. And there is no opportunity to phase in the new system and iron out glitches. (We saw how this worked out with the ObamaCare website … )

Because this coding system directly facilitates payments, physicians who do not transition on time will experience a delay or cessation of payments. To weather this transition, CMS suggests that small and medium-size practices should have access to "reserve funds or lines of credit to offset cash flow challenges."
Turner and Hartsfield refer to Canada's somewhat speed-bumpy transition to ICD-10 a decade ago. That changeover, according to Carl Natale of HealthCareITNews, was staggered over the period from 2001 to 2005. Natale cites Gillian Price, who was a consultant for Canadian healthcare organizations during the transition.
Speaking of productivity, it tanked. The reduction ranged from 23 percent to 50 percent. And Price said productivity never fully recovered. There was no way it could given the complexity of the new codes and the changes needed in the healthcare organizations.
Natale's 2011 article doesn't bash the new coding system, but it does provide some hard lessons acquired over a phased-in adoption of the system. It's hard to see how the American experience, planned for one day while the system is already reeling from Obamacare, will be easier.
As it turns out, my wife and her fellow pediatric providers are spending their lunch today going over ICD-10 changes at the local hospital. They're not even affiliated with the hospital—my wife's practice is independent—but they round on newborns whose parents pick them as their pediatricians. In the course of rounding, they need to know a couple of codes that will update with the new system. That apparently requires an hour-long meeting.
The rest of ICD-10 my wife is handling in-house, including training, updating her electronic health records system, and socking away cash reserves. So far, she's pretty confident in her preparations. She's leaning on payers on whom she relies (**cough** Medicaid **cough**) to test their systems.
October 1 is also supposed to be the next deadline after which health plans must be Obamacare compliant to be renewed, if that isn't delayed.
For people who like watching bureaucratic trainwrecks, this promises to be an interesting year.