Maryland Plans on Big Boost For Black Market Cigarettes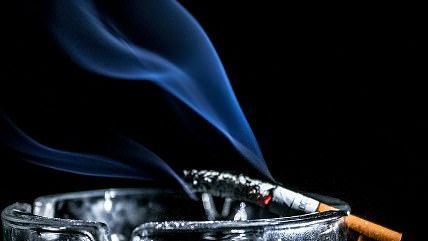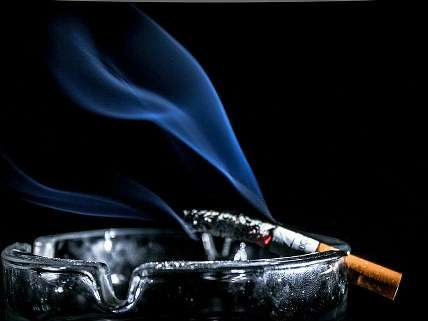 Strictly speaking, Maryland lawmakers aren't overtly planning a gift to cigarette smugglers, but that's certainly going to be the ultimate result of a proposal to massively hike taxes on all sorts of tobacco products. The share of cigarettes supplied in the state by the black market more than doubled from 2006 to 2011 under the pressure of politicians' appetite for other people's money. That can only continue to grow if SB 589 becomes law and gives the state the fourth highest cigarette tax rate in the country.
According to Jeremy Bauer-Wolfe at MarylandReporter:
The Senate Budget and Taxation Committee heard testimony Wednesday on SB 589, which would increase the tobacco tax rate from $2 for a pack of cigarettes to $3. The bill also calls for steep hike on all other tobacco products — from 30% to 95% of the wholesale price.

Products affected would include cigars, roll-your-own, and forms of smokeless tobacco.

The bill would give Maryland the fourth highest tobacco tax rates in the nation. No. 1 is New York at $4.35 per pack of cigarettes. (Cigarette smugglers nabbed by comptroller's agents coming through Maryland from 30 cents-a-pack Virginia are often headed to New York.)
According to estimates by the Mackinac Center for Public Policy, which tracks tobacco taxes and smuggling, 25.76 percent of Maryland's cigarettes come from the black market, up from 10.38 percent in 2006 (the state doubled cigarette taxes in 2007). Not only is it logical to expect that a further hike in taxes would increase illegal sourcing of tobacco products, but Mackinac's Michael D. LaFaive and Todd Nesbit were even kind enough to suggest by how much:
We also modeled for Maryland the impact of a recently proposed 50 percent hike in its excise tax, from $2 per pack to $3. If such an increase were enacted in Maryland, the proportion of smuggled cigarettes consumed by its smokers would leap from 26 percent of the total market to 52 percent, and would actually result in a net decline in tobacco tax revenues.
In New York, with the highest taxes in the country, the black market already supplies 60.94 percent of the market, so a 52 percent share seems quite plausible if Maryland lawmakers move forward with their attempted mugging of the state's smokers. To beat the taxman, smokes are smuggled in from low-tax jurisdictions, from out of the country, or manufactured off the books and under the legal radar.
Legislators really are the gift that keeps on giving—to people who find economic opportunity in restrictive laws and high taxes. Participants in the underground economy may want to consider settting aside a few bundles of smoke-infused cash as thank-you campaign donations to legislators. If they didn't already do so to get to this point, that is.