Christian Marijuana Dispensary Battling the IRS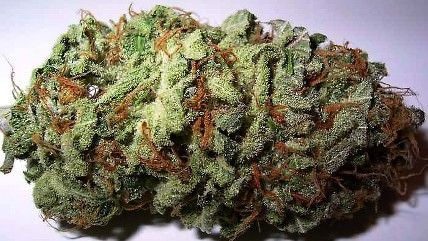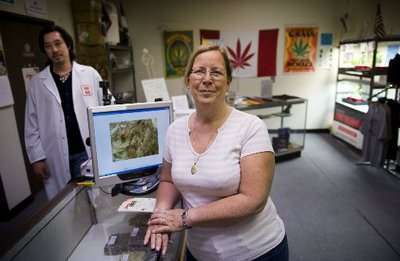 The Lord works in mysterious ways. He told Abraham to slaughter his son. He told Moses to go get those commandments. And he told Bryan Davies to open a pot shop—or at least so says Davies, who's currently battling the Internal Revenue Service (IRS) over a nearly $875,000 tax bill, according to Time.
Davies, along with his wife Lanette, own a "Christian-based" medical marijuana dispensary in Sacramento. In testimony before the U.S. Tax Court in San Francisco this week, the Davies explained how they were turned on to medical marijuana after Lanette's daughter began using it to ease symptoms of a bone disease. Bryan Davies gave it a try and found it worked wonders for his arthritis. But it was prayer that convinced them to go into the medical marijuana business for themselves.
Trying to live on Social Security benefits and short on cash, Davies says he asked God for guidance. "I got on my knees, and I prayed to the Lord," he told the court. "And God said … 'Open up a pot shop.'"
Being good Christians, they obeyed. Canna Care, opened in 2005, is one part medical marijuana dispensary, one part community fellowship. "A table offers pamphlets on using medical marijuana to treat chronic pain next to bibles that are given away for free," Time notes.
The walls are a crowded tapestry of American flags, cannabis leaves, eagles, crucifixes and the "Don't Tread on Me" gear favored by Tea Partiers (though Lanette says she's a staunch Democrat and Bryan calls himself a libertarian). … That work of selling dope, the couple said in response to questioning from IRS lawyers, is consistent with the dispensary's broader mission to help and heal.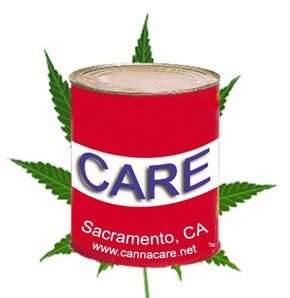 But the reason the Davies are now staring down the IRS stems not from religious freedom but an archaic bit of federal tax code (280E) designed to thwart drug dealers. Under the 1982 law, taxpayers selling marijuana—be it on a street corner or in a state-sanctioned marijuana dispensary—are forbidden from deducting any business expenses on their tax returns. Since the federal government still considers weed illegal, even those running marijuana businesses in states where it's legal are considered drug traffickers by the IRS.
Canna Care's disputed tax bill comes from $2.6 million in business expenses that the IRS has disallowed under that code. Getting a ruling that 280E should be revisited and no longer applied to medical marijuana dispensaries, as the Davies' lawyer argued, would be a landmark decision for the burgeoning marijuana industry. But by the time testimony ended Feb. 25th, that appeared unlikely.
Judge Diana Kroupa said she was aware marijuana legalization was "a trend," but "the law is the law." Lanette Davies said the issue is now "in God's hands."