Saying Goodbye to the GOP
After a lifetime of Republican activism, gay conservative Jimmy LaSalvia is turning his back on the party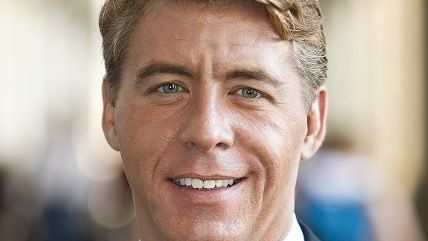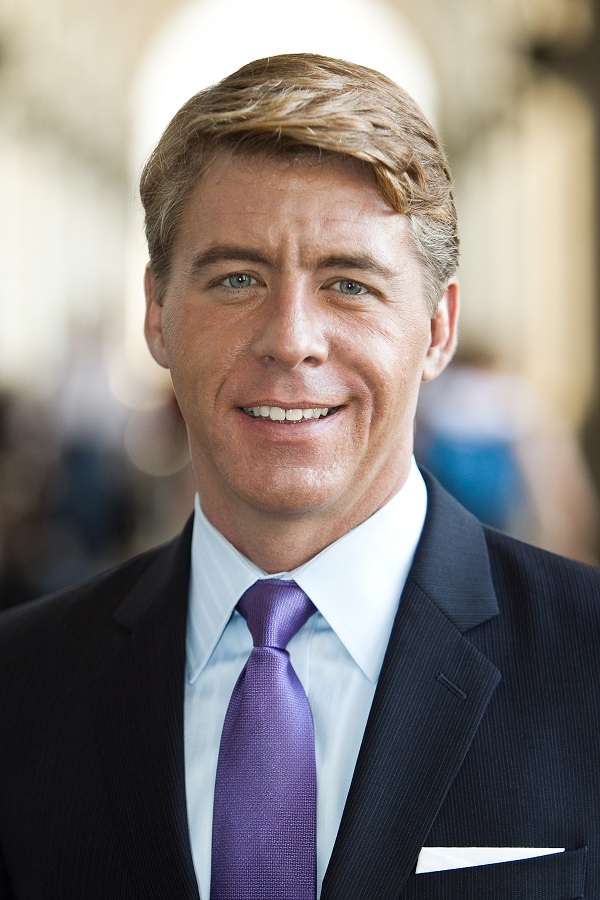 Most of Jimmy LaSalvia's political life and activism has been connected to the Republican Party and its conservatism.
"I carried a 'Reagan/Bush 84' sign around my junior high school," he said. "I've been a Republican activist as long as I remember. I was 21 and part of the youth program at the 1992 convention. I've been to a number of other conventions since then. I was a College Republican campus chairman. I worked for a [Republican] governor in South Dakota. It's essentially been my life."
LaSalvia is also openly gay and founded GOProud, a "national organization of gay and straight Americans who seek to promote freedom by supporting free markets, limited government, and a respect for individual rights. We work to build strong coalitions of conservative and libertarian activists, organizations and policy makers to advance our shared values and beliefs. We believe all Americans deserve to be treated equally under the law, and that conservative principles benefit the lives of all Americans."
But at the age of 43, LaSalvia's days of calling himself a Republican are over. In mid-January, on his blog, he declared that he was leaving the party:
Today, I joined the ranks of unaffiliated voters. I am every bit as conservative as I've always been, but I just can't bring myself to carry the Republican label any longer. You see, I just don't agree with the big-government 'conservatives' who run the party now.

The other reason I am leaving is the tolerance of bigotry in the GOP. The current leadership lacks the courage to stand up to it – I'm not sure they ever will.

I have worked hard to help to create an atmosphere on the right where conservatives can openly support gay Americans and even support same-sex marriage. In that effort, we have won, but there is more work to do to root out the anti-gay and other forms of bigotry in the party.

So I changed my voter registration today – "No Party."
LaSalvia is not alone. The percentage of voters who identify as independent is increasing as the number of voters who identify as Republican drops. For LaSalvia, the Republican Party leadership's unwillingness to address anti-gay bigotry from within and the party's perpetuation of a big government mentality pushed him away. By way of example, he pointed to the creation during the George W. Bush administration of the White House Office of Faith-Based and Community Initiatives.
"To me that was so offensive because it's not for the government to decide which religious institutions to do social work," he said. "It's not for them to take the money at all and leave it to the public to decide." (Incidentally, the agency still exists, renamed, under President Barack Obama's administration.)
Bush's faith-based social spending was some time ago, though, so why did LaSalvia wait until now to make his decision? Gay Republicans are not a new phenomenon and if anything, the party is slowly but surely becoming more hospitable to them. At least that's the way it looks from the outside. For LaSalvia, though, he doesn't see a party willing to stand up to its anti-gay contingent, and as the number of people identifying as "independents" rise, he's beginning to wonder about the worth of the two-party system.
"I realized that the real change can happen with the majority of people that don't find themselves represented in the two-party system," he said. "This new majority can affect change and make the country better without having to work within the system. Political parties started for a reason. But do you need a political party when you've got Facebook? We're at a point in our history. There's nothing to say that the majority can't make our country better without playing on the same field as them. Establishment parties can keep others out. I think we can come together and go around them." He admits, though, that he has no idea what that may look like.
And what about the increasing libertarian influence within the Republican Party, folks like Ron and Rand Paul and Rep. Justin Amash? Aren't they helping?
"I have never talked about or considered the conservative movement to the exclusion of libertarians," he said. "I think they've always been part of the broader conservative movement. I think that as we've seen the reality of what the large out-of-control government brings you, conservatives of all stripes are starting to have more libertarian views about big government. There's more agreement about the role of the government."
But the growth of libertarian influences within the party hasn't necessarily translated into changes in the party platform yet. The Republican Party's 2012 platform still favored a constitutional amendment declaring marriage to be between one man and one woman. LaSalvia believes this intolerant segment of the Republican Party is holding it back. He doesn't believe the party is capable of winning another national election unless that's dealt with.
LaSalvia isn't the only gay conservative reconsidering party affiliation as the independent self-identification booms. Andy Markle, an openly gay Republican running for Indiana's House of Representatives, announced a week after LaSalvia that he was also leaving his party, angered by leaders' efforts there to pass a ban on gay marriage recognition. Markle was also the director of Indiana's chapter of GOProud.
"I should go through and count the number of e-mails from people who said 'I'm right behind you,'" LaSalvia said. "I don't know if I've launched a trend, but I'm certainly not alone."
Asked whether there's any way the Republican Party can lure LaSalvia back, he didn't hold out much hope, preferring instead to push for a stronger independent movement.
"Think of how much energy that we could spend finding new and innovative solutions to make our country better rather than trying to fix a broken machine," he said. "Let's try to make a new one. More people are throwing their hands up and saying, 'It's time to give up and move on so we can have a positive impact on this world.' It's time to pull the plug on the patient. That's where they're at. We either do it now or we do it later."