Corrections Officers Filed Complaint About Cop Who Physically Dragged Woman into Jail
In Florida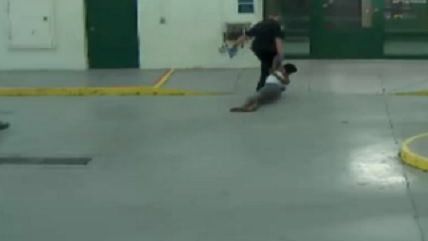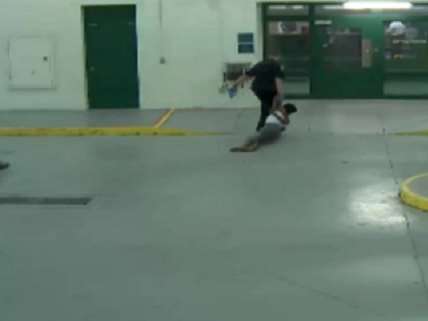 Today in "the drug war is stupid," via the Tampa Tribune:
[Officer Scott] Van Treese spotted Sonja Mimmenger, 36, sitting on the porch [of a "known crackhouse," according to the Tribune], and the officer had previously issued a trespass warning on her to stay off the property. She was arrested on trespassing charges and possession of cocaine, and began to fight with the officers. She was restrained by a method known as the "total appendage restraint position, to protect her from potential injury," the disposition said.

At the jail, Van Treese got out of the patrol car and put his weapons in the trunk, which is standard procedure, and opened the rear door to talk to Mimmenger "in hopes of gaining new cooperation," the disposition said, but she continued to be uncooperative.

He dragged her out of the car and placed her face down on the concrete, with her hands shackled behind her back, her legs chained to her hands. Van Treese released the leg restraints to allow her to walk…

Van Treese lifted her by holding her left biceps and dragged her into booking, which was captured on a jail surveillance camera
Dragging Mimmenger into the jail was against jail policy, and a complaint against Van Treese was actually filed by corrections officers. The department "reprimanded" Van Teese by entering a strongly-worded letter into his file, and said it would revise its policy on handling detainees. As for Mimmenger, she plead guilty to a misdemeanor paraphernalia charge and was sentenced to time served.
All that for hanging out on a porch with a little bit of coke.