Grand Jury Declines to Indict North Carolina Cop Who Shot an Unarmed Motorist 10 Times at Close Range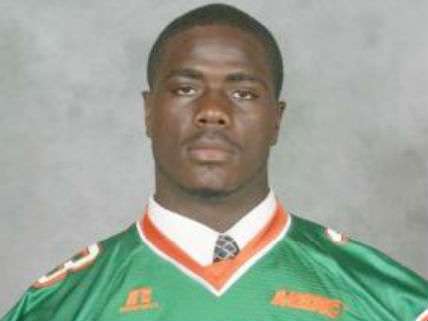 Yesterday a North Carolina grand jury declined to indict Charlotte-Mecklenburg police officer Randall Kerrick for voluntary manslaughter in connection with the September 14 shooting of Jonathan Ferrell, an unarmed motorist who apparently was seeking help after an early-morning crash. Kerrick, who was responding to a burglary report, fired 12 rounds at Ferrell from a few feet away, striking the 24-year-old former Florida A&M football player 10 times. Kerrick said Ferrell was moving toward him and two other officers and did not stop when instructed to do so. "The officers gave several verbal commands to 'get on the ground, get on the ground,' at least three commands," one of Kerrick's attorneys told reporters. "He continued approaching the officers, advancing toward them."
Kerrick, who had been on the force three years at the time, was charged with voluntary manslaughter later that same day. The Charlotte Observer reports that Police Chief Rodney Monroe and his top commanders made the unusually swift decision after watching a 15-second video of the encounter captured by a camera mounted on a police car.
The grand jurors asked North Carolina Attorney General Roy Cooper, who is handling the case because the local district attorney used to work with Kerrick's lawyers, to "submit a bill of indictment to a lesser-included or related offense." That request is puzzling for a couple of reasons. Assuming the shooting was not justified (which is for the jury at Kerrick's trial to determine), it is hard to see how it would not amount to voluntary manslaughter, which North Carolina defines as "the unlawful killing of a human being by an intentional act." There is no dispute that Kerrick shot Ferrell on purpose or that the gunshots killed him. If Kerrick reasonably believed shooting Ferrrell was necessary to prevent death or serious bodily harm, the shooting was justified as an act of self-defense. But if not, how could it be anything but voluntary manslaughter? It does not seem to meet the criteria for involuntary manslaughter, which is "the unintentional killing of a human being by an unlawful act not amounting to a felony, or by an act done in a criminally negligent way." In any case, if Kerrick were charged with voluntary manslaughter (a Class D felony with a presumptive sentencing range of 51 to 64 months), the jury would still have the option of finding him guilty of involuntary manslaughter (a Class F felony with a presumptive sentencing range of 13 to 16 months).
When police officers are accused of wrongdoing, their bosses tend to defend them or reserve judgment until an investigation is completed, which generally takes weeks or even months. The fact that the police department in this case quickly decided that a manslaughter charge was appropriate suggests the recording of the shooting was pretty damning. It is not clear whether the grand jurors watched the video, which has not been released to the general public.
Although the basis for the decision in this case is murky, it is in a sense refreshing to see a grand jury decline to indict someone for a change. According to Steve Ward, a former prosecutor interviewed by the Observer, that happens maybe 10 times a year in Mecklenburg County, where thousands of indictments are issued each year. Ward said he had never heard of a grand jury requesting a lesser charge. The rubber-stamp tendencies of modern grand juries make it hard to take them seriously as check against prosecutorial power.
Cooper, the attorney general, now has the option of complying with the request for a lesser charge or asking again for the same indictment. Two grand juries are empaneled at any given time in Mecklenburg County, serving on alternate weeks. Cooper could even go back to the same grand jury. Twelve votes are needed for an indictment, and several of the grand jury's 18 members were absent yesterday. Cooper said "it would be in the best interest of justice to resubmit this case to a full grand jury, which we plan to do as soon as possible."