Talk About Your City's History, Get Hit With Over $1,000 Fine in Charleston
Freedom of speech, for sure–just watch what you say in Charleston, South Carolina, if you are a rickshaw driver speaking of your city's history to your passengers.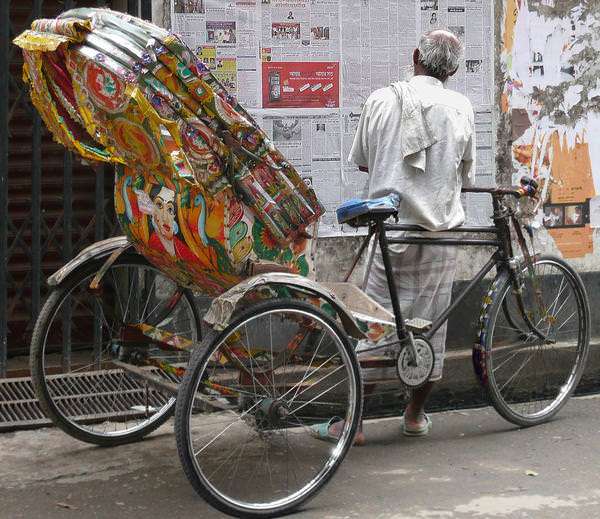 Awful details from the Post and Courier:
It was a Charleston police sting unlike any other: An undercover cop dressed casually like a tourist taking a ride on a rickshaw.

The goal was to see if any of the downtown drivers were giving illegal speaking tours of the city's numerous sight-seeing spots.

One of them did, and it cost him a fine of more than $1,000….

As far as police see it, any retelling for hire about the city's past can be delivered only by a city-licensed tour guide, like those generally seen driving horse carriages or leading walking tours.

Charleston Police Sgt. Heath King said the sting was arranged after South of Broad residents complained that workers at the city's three rickshaw companies were giving unsanctioned rides through downtown neighborhoods….

For the sting, which took place in September but came to light only recently, police officers went on two rides offered by each of the three rickshaw companies operating in the city (six rides total)—"to make it fair," King said…

Of the six rides taken, only one of the drivers made the tour offer, King said….

When the ride ended about 30 minutes later, [rickshaw operator David] Criscitiello was approached by another officer and given a $1,092 "touring prohibited" ticket. The discussion between the undercover officer and the rickshaw driver during the ride was recorded with a hidden device….
Reason on the Institute for Justice's attempts to fight for the free speech of "unlicensed tour guides."
Hat tip: Logan Jackson