Straight-A Student Reportedly Suffered Ruptured Testicle After Philly Pat Down: Police Commissioner Says He Wants to Know What Happened, Student Charged With Multiple Misdemeanor Counts
Lawyer advised student not to talk to police unless charges are dropped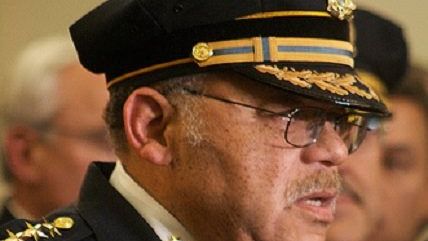 (Tara Giancaspro/Foter.com)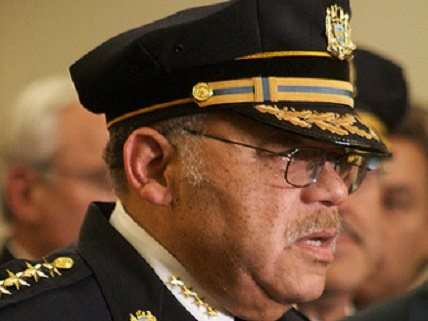 Philadelphia police commissioner Charles Ramsey, who we learned last week is paid a whopping $261,375, apparently more than the city charter allows and possibly as a result of prohibited double-dipping, held a press conference yesterday to make sure Philadelphia residents knew he was concerned about a police pat-down earlier this month that reportedly led to a straight-A high school student suffering a ruptured testicle. But, says Ramsey, he doesn't know what happened because the student and his family haven't filed a formal complaint. Via CBS Philly:
"We want to know what happened," Ramsey said today. "This is a young man with no history in terms of negative contact with the law. My understanding is he is a good student. I don't know what took place, and I'm not in a position to say at this point in time because I don't have all the facts."

Ramsey showed reporters video of the incident from a police camera. But the coverage is intermittent because the camera had been set to automatically pan back and forth across the intersection every ten seconds.

From what was shown, it looked like a routine patdown and struggle between a pair of officers and a young man.
According to a report from Philly.com the incident began when a police officer approached the student, Darrin Manning, and his classmates. The officer claims the students were covering their faces with ski masks and running. The students deny wearing ski masks, but were given scarves by one of their teachers. Manning admits one of his classmates might have said something smart to the police officer once he saw them. He is now charged with multiple misdemeanor counts, including one for resisting arrest. Police have tried to talk to Manning and his mother, who have both talked to the media, about the incident, but their lawyer has advised them not to speak unless charges are dropped.
Last year, Ramsey invited the Department of Justice to review his department's use of deadly force. That report is still forthcoming.