Fox News Scores a Free Press Win in New York
Court rules shield law protections extend out of state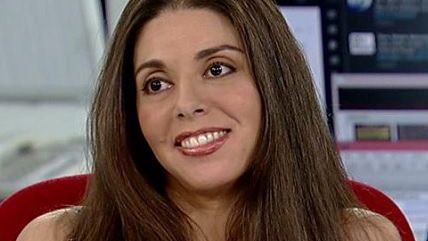 Last week, New York's highest court, the State Court of Appeals, ruled that the state's "shield law," which provides some protections from searches and seizures for journalists conducting newsgathering, extends to reporting done outside of the state of New York. The decision was a reversal of a lower court's ruling that Fox News reporter Jana Winter would have to appear in a court in Colorado the answer questions about her sources in a story about Aurora movie theater shooter James Holmes. The year-long legal battle shows that protecting free speech rights hardly comes free.
In July of last year, Winter reported about the contents of a notebook Holmes sent to a University of Colorado psychiatrist detailing "how he was going to kill people," according to an unidentified law enforcement source. Holmes' lawyers contended the source must have violated a gag order, requested by the defense and meant specifically to keep the notebook out of the news, by speaking to Winter, and in December the judge in the case called into court 14 law enforcement officials who may have had contact with the notebook, all of whom denied under oath being Winter's source.
Finding no luck there, Holmes' attorneys turned their attention to the reporter herself, seeking to subpoena her in order to compel testimony about the source that revealed the contents of the notebook. According to Dori Hanswirth, an attorney with Hogan Lovells retained by Fox News to represent Jana Winter in court, Holmes' lawyers wanted help from her team on processing the subpoena. "We're not giving you any help," Hanswirth said they told Holmes' attorneys by letter, "you are basically stomping on free speech and… [Winter's] free speech rights and we shouldn't be doing this."
In March, New York County Criminal Court Justice Larry Stephen signed off on the subpoena for Winter to testify in Colorado. Winter contended she wouldn't testify, setting up the potential for jail time for contempt of court. According to Hanswirth, it was not the first time Stephen made the decision to sign off on an out-of-state subpoena.. She says she learned in the course of the case that "there were a couple of other times" previously that the judge had signed off on such subpoenas. Indeed, a panel of judges upheld Stephen's decision on first appeal, referring to a case from 1993 (Matter of Codey), where a subpoena from New Jersey was upheld. That case involved an investigation of illegal gambling in Mercer County, based in part on a series of stories ABC aired about a point-shaving scheme in North Carolina. The broadcast network spoke with a player under condition of anonymity. The player agreed to speak to prosecutors but ABC wouldn't release the videotape of the confidential interview to authorities. By the time New York's top court made its decision, the grand jury's work had ended.
In rejecting the precedent in Codey, the New York State Court of Appeals pointed out in the majority opinion that New Jersey's shield law was much more similar to New York's than the law in Colorado, which offers broader exceptions to the prohibition on compelling journalists to testify about their source. New York's high court decided state judges could not participate in compelling a journalist in New York from revealing information (sources and the means by which sourcing occurs) state law privileged. It took more than a year of legal battles for the Matter of Holmes to become precedent in New York, effectively extending shield law protections for New York-based journalists to anywhere in the world they might operate.
"I know people have to pick their battles," said Hanswirth, referring to previous reporters who may have potentially been compelled to testify out of state before the Winter decision, "but this battle was kind of picked for us. … Someone else was fighting with us and the question was, 'How hard are we going to fight back?'" According to Hanswirth, Fox News decided to "fight back as hard as it could," given how essential to newsgathering the issues in the case were.
Hanswirth acknowledged not every news organization could have the resources to fight the kind of protracted legal battle necessary to secure a reporter's free speech protections, although she said virtually every other media company in New York supported Fox's efforts, including several that filed amicus briefs. Such support, of course, benefits those companies as well. The resolution of the Winter case ought to protect reporters elsewhere in New York. Other attorneys and government officials may seek to uncover confidential sources again by compelling testimony in court, but the decision by New York's top court sets a higher bar to clear for successful use of a subpoena. "We're [media lawyers] all very unified in protecting these principles," said Hanswirth.
Shield laws are an imperfect tool, relying as they do on government enforcement. They can be chock-full of exceptions that leave only the impression of protection of a free press. Nevertheless, insofar as their intent is to proscribe government actions, they can indeed serve as a "shield" for reporters looking to protect the confidentiality of their sources, a key tool in newsgathering, by preventing fishing expeditions and forcing attorneys and government officials to deal with leaks in a manner other than by targeting reporters doing their job. Unfortunately, as is the case with proposed federal shield law legislation, the devil is in the details, and the exemptions are often broad enough to allow the government to pursue a reporter for their sources when it wishes to.
In the end, it was Fox News that decided to keep returning to court to get the decision it needed, and Winter alone who faced jail time. Other news agencies may have made the same choice, but may not have had the resources to follow through. "If I didn't have Roger Ailes, I do not even want to think about where I would be," Winter said. "That's terrifying. I'm really, really lucky, and it's scary to think about if I worked elsewhere."