Insurers Say Obamacare Website Problems Remain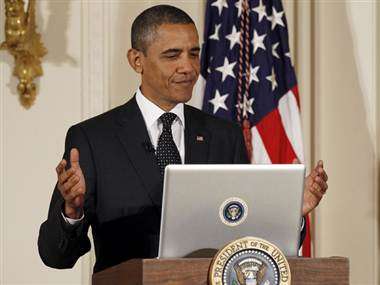 Over the weekend, the Obama administration said that as many as 15,000 Obamacare sign ups never actually made it all the way to health insurers. As J.D. Tuccille noted yesterday, these were people who had made it all the way through the website gauntlet during the first two months, when the system was practically impenetrable.
The administration isn't exactly eager to focus on the fact that thousands of people's applications simply got lost in the shuffle. But it is trying to highlight the improvements it says it has made to the system. When the exchanges launched in October, roughly 10 percent of completed sign-ups got lost. Now the administration says that figure is less than 1 percent.
That's an improvement, of course. But if the administration is still expecting to enroll millions of people in private coverage through the law, a 1 percent error rate will still leave a non-trivial number of individuals lost in transmission.
Missing files aren't the only problem to plague the data transfer process either. Many of the applications are being transmitted, but with inaccurate data. Insurance industry sources tell The New York Times that those problems still remain—and that the administration is overstating the progress that's been made:
Insurers said that they had found many discrepancies and errors and that the government was overstating the improvements in HealthCare.gov.

In some instances, they said, the federal government reported that the home address for a new policyholder was outside an insurer's service area. In other cases, a child was listed as the main subscriber — the person responsible for paying premiums — and parents were listed as dependents.

In some cases, children were enrolled in a policy by the federal government and parents were left off, or vice versa. In other cases, the government mixed up the members of a family: A child or spouse was listed two or three times in the same application in late November. Such errors can have financial implications, increasing the amount of premiums that a family is required to pay.

While some of the problems were discovered in the last few days, insurers said that they had previously reported many of the errors to the "help desk" at the Centers for Medicare and Medicaid Services, and that the problems remained unresolved.
The help desk doesn't sound all that helpful.