Chinese and Vietnamese Communists Helped Persuade Mandela To Liberalize Markets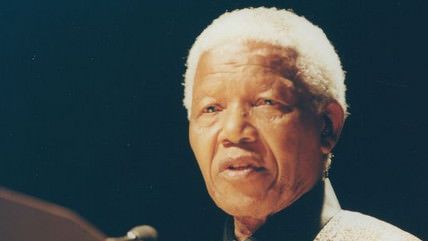 (library of the london school of economics and political science/wikimedia)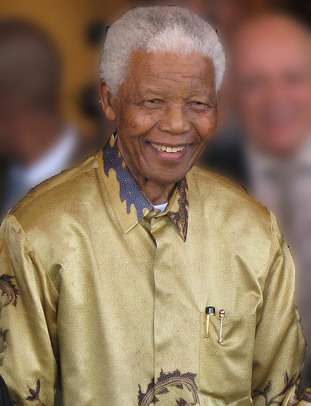 In the wake of the news of Nelson Mandela's death some people predictably hastened to remind us that despite his status as a symbol of peace, reconciliation, and freedom Mandela had associations with groups that were not sympathetic to capitalism and were hardly afraid of committing acts of violence. Comments criticizing Sen. Ted Cruz's Facebook post after Mandela's death in particular were widely reported.
Over at The New York Times' DealBook, Andrew Ross Sorkin notes that while Mandela may have believed in the nationalization of industries after his release in 1990, his attitude towards markets did change, ironically thanks in part to talks with Chinese and Vietnamese communists at the 1992 meeting of the World Economic Forum:
But as the five-day conference of high-level speed-dating wore on, Mr. Mandela soon decided he needed to reconsider his long-held views: "Madiba then had some very interesting meetings with the leaders of the Communist Parties of China and Vietnam," Mr. Mboweni wrote, using Mr. Mandela's clan name. "They told him frankly as follows: 'We are currently striving to privatize state enterprises and invite private enterprise into our economies. We are Communist Party governments, and you are a leader of a national liberation movement. Why are you talking about nationalization?' "

"It was those decisive moments which made him think about the need for our movement to seriously rethink the issue," Mr. Mboweni said.

Mr. Mandela's push toward free markets opened up his country to become the fastest growing in Africa and eventually brought in billions of dollars of investment from large companies outside the country. Barclays, for example, acquired Absa, South Africa's largest consumer bank, in 2005. Iscor, the country's largest steel maker, was sold to Lakshmi Mittal's LNM in 2004. Industrial and Commercial Bank of China bought a big stake in Standard Bank, South Africa's largest financial services company, in 2008. And Massmart, a South African supermarket chain, sold a majority stake to Walmart in 2011.
After former House Speaker Newt Gingrich received hostile reactions to a personal statement he made expressing his condolences to South Africans and Mandela's family following Mandela's death he wrote a response in which he addressed Mandela's connections to communism and armed struggle. In the statement, Gingrich rightly asks those who criticize Mandela's actions before his imprisonment on Robben Island to consider not only how they would have acted in the same situation but also how some of the Founding Fathers behaved in response to British tyranny. Gingrich's response was praised by Jim Antle at The American Conservative, who wrote:
The Founders' sins are worthy topics of discussion that should not be whitewashed out of American history. But neglecting the context of the times, the specific injustices they fought, the institutions they built, and the principles they imperfectly embodied is ideologically motivated malpractice.

Similarly, it is right to point out that many fawning Mandela obituaries ignore the injustices he tolerated himself, his kind words for terrorists and dictators, the violence of the ANC toward blacks as well as whites, even the sins of post-apartheid South Africa and the virtues of the country before it was transformed. But any reference to these things that neglects or minimizes the injustices of apartheid is woefully incomplete—and unlikely to result in a meaningful dialogue about the very facts such contrarian commentary hopes to expose.
Too often prominent political figures are lazily characterized both during their lives and after their deaths, whether it is calling Obama a "socialist," Thatcher a "fascist," or Tea Partiers "anarchists." It's a shame to see Mandela, a praiseworthy as well as imperfect man, being given similar treatment.