Florida Sheriff Arrested for Alleged Document Tampering in Case Involving Not Arresting Someone on Gun Charge Acquitted
I blogged back in August about a Florida sheriff arrested for allegedly tampering with public documents in a case where he decided to not keep in jail a man arrested on what the sheriff, Nick Finch, considered a bogus weapons charge.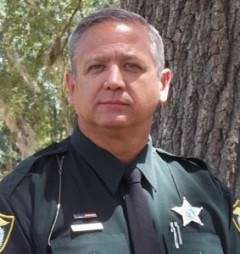 Now he's been acquitted, as WTXL-TV reports:
The eight-person jury handed down the verdict shortly after noon on Thursday, October 31.

Finch was arrested in June of this year by agents with the Florida Department of Law Enforcement and later suspended by Governor Rick Scott.

The charges filed against Finch stemmed from the arrest earlier in the year of Floyd Eugene Parrish. He was arrested by a deputy for carrying a concealed weapon. Finch reportedly released Parrish from jail. Prosecutors say they believe Finch then destroyed jail documents pertaining to Parrish's arrest.

Finch has all along maintained that he had done nothing wrong and releasing Parrish only in an act to protect a citizen's second amendment rights.
Hat tip: Bob Schaefer